Win one of only 1,868 limited edition bottles of Don Salvatore Amaro Averna.
This content is sponsored by Amaro Averna.
Ciao belli! Amaro Averna wants three bartenders to each win one of only 1,868 bottles of its limited edition Don Salvatore bottling. Aged for 21 months in oak and bottled at a higher 34 per cent abv, it's a smoother, yet more robust take on the iconic Sicilian bitter.
To win one, create a beautiful and balanced cocktail featuring Amaro Averna  – an original, created by you – then email the recipe together with a stunning photo of your drink and the inspiration behind the recipe. Include your name, bar and contact details when you email averna@drinkmagazine.asia before April 24, 2017.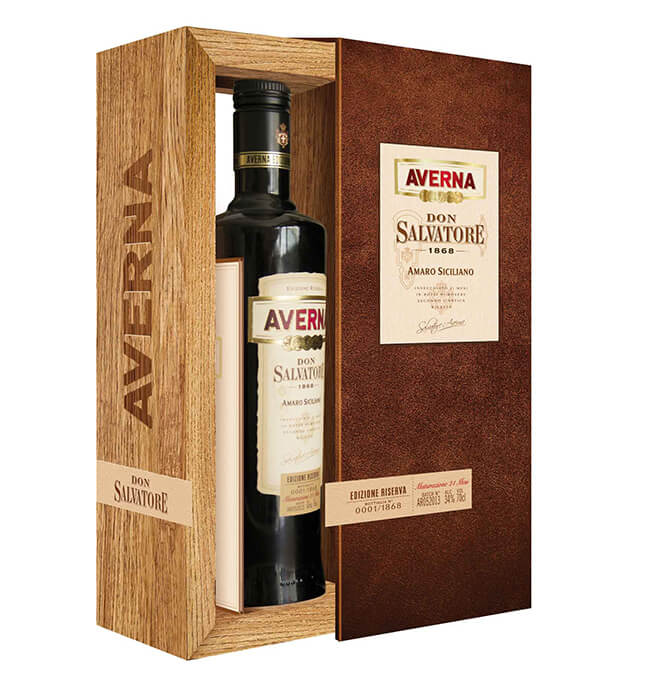 For the first round, the recipes (and their photos) will be judged by DRiNK Magazine's editor-in-chief Dan Bignold and Campari brand ambassador Daniele Pirotta. Then a shortlist of the best entries will be selected to go forward to a popular vote. These recipes, inspiration (see below) and photos will be posted on DRiNK Magazine's Facebook, and the three drinks that gather the most likes from our readers will be named the winners, with each bartender awarded a bottle of Don Salvatore Amaro Averna. Simple.
You want some rules? Ok, here goes:
You must be a bartender currently working in a bar in any of the following markets: Cambodia, Hong Kong, Indonesia, Japan, Malaysia, Philippines, Singapore, South Korea, Thailand and Vietnam.
Each recipe must contain at least 30ml of Amaro Averna and a maximum of four other liquid ingredients (not including garnish, or side serves).
Submitted recipes must be accompanied by a good-quality photo, plus a name, and written description of the drink's inspiration (maximum 100 words for the inspiration, not including recipe or method).
Submitted recipes must be accompanied by your name, name of the bar where you work and your telephone number. Recipe must include method, technique, homemade ingredient preparation and amounts.
For the first round of judging, drinks will be judged according to the criteria below and scored out of 60 points. For the popular vote, we recommend making your photo count!
Recipe: how well it showcases Amaro Averna (10 points); innovation and creativity (10 points).
Inspiration: the appeal of your written story (10 points); connection to Amaro Averna in terms of heritage, history, production details and flavour profile (10 points).
Visual appeal: glassware and garnish (10 points); overall visual appeal of the complete, finished drink in your photo (10 points).
Good luck!