Votes open before the Singapore scene is celebrated – in a way – on Mar 13. By Natasha Hong.
Singapore's bar industry is a well-decorated one, and here's another set of accolades to vie for – the Anti Bar Awards prizes. Taking a page from Australia's Idiot Savant Prizes and London's Alternative Bar Awards, organisers Nick Haas, Abhishek Cherian George, Denise Khan Tan, and brand ambassador sponsors Ricky Paiva and Jay Gray are bringing back last year's spur-of-the-moment ceremony held at Spiffy Dapper at an after-afterparty at last year's Cocktail Week to an industry party at Skinny's Lounge at 11.59pm on March 12.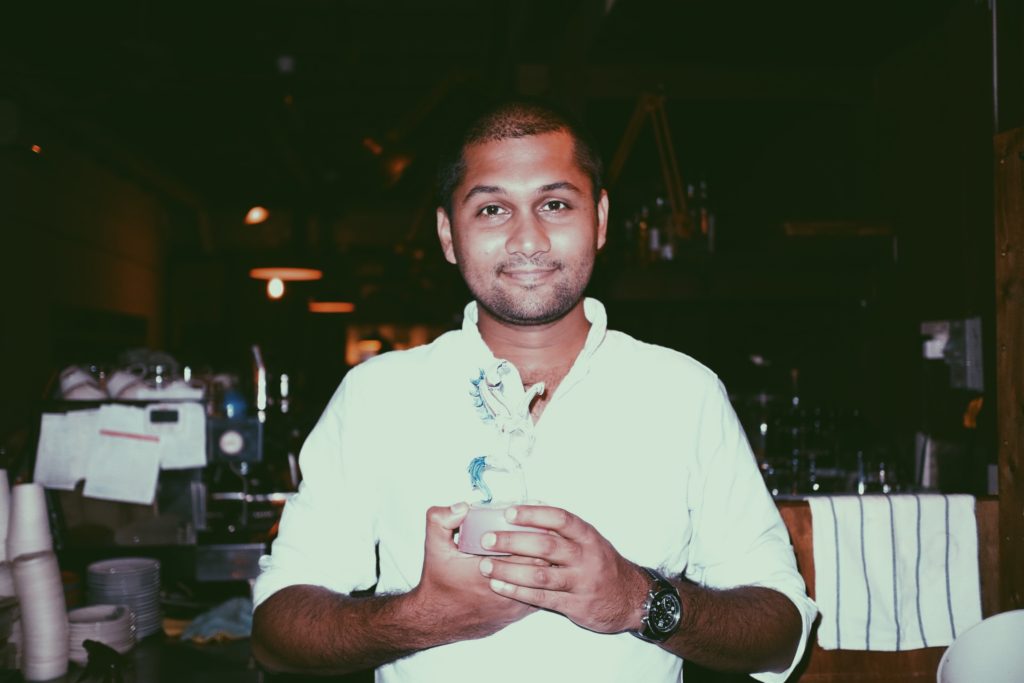 This year though, they're getting their act together with a properly put-together event and they have sold out to brands Grey Goose and Monkey Shoulder. According to Paiva, the awards – hopefully not the LED-lit horses bought two hours before last year's "ceremony" on a trip to Mustafa – are to recognise "the guys who are behind the stick that are fighting their asses off, working really hard" (which the team calls BS on). But Tan also acknowledges that it's also for the men and women in the industry who have to "fight very hard to get their names spelled right".
The organisers have helpfully filled in a few usual suspects for you to pick from in their nomination form, but you're encouraged to write in your favourites. The winners, the panel promises, will be wholly unscientific, "We'll look at who comes out on top, and if we look at it and don't agree, we may or may not change it," says Haas. Winners get a duck with googly eyes. Maybe. Good luck.
Nominations for 2017 are now open at this link. Here, we share some of the more memorable, publishable anecdotes from our chat with the ABA crew.
We're back…

Abhishek Cherian George (G): I think it's even more relevant than ever. I mean, there's a douchebaggery in the business…
Nick Haas (N): Well there's definitely a lot of opinions about awards – what they mean or don't mean. With the Asia's 50 Best happening and all the emphasis put on that, it just seems like it's a good time to be having it in Singapore, where all the industry's have sort of been, maybe looking at it a bit more.
G: I think also is like this year is going all sorts of different ways. Like Bar Awards is not at the same time. In the last two, three years, it was kind of like this whole small industry coming together and having fun. It kind of changed a little bit. Bar Awards, Cocktail Week. I think this year we're also trying to plan it better, so none of the organisers are drunk before the actual event.
What to expect at this year's party…
Rick Paiva (R): I'm turning Skinny's Lounge into a nightclub!
N: It's turning into a Grey Goose nightclub, and we've got the top secret not-to-be-discussed Monkey Shoulder disco in the karaoke room, which no one will know about. Only those who know get VIP access to it. Really don't know what's going to happen, it might just be Jay and Aaron Goodall in there alone. Who knows. It's going to be a good event, the end of the day, the awards are probably going to take 10 minutes, we're going to bang that out, and then get shitfaced.
G: I think it's like, the way I look at it, it's just like, kind of reminding ourselves not to take ourselves so seriously, because we've kind of gone into that level a little bit for a couple of years. And just to remind ourselves we're still a fucking community, and a very small community, even though it's growing so…fucking… massive. I mean, compared to when we started, when we started Spiffy, like when you first came in, when you first came to the country –
N: Yeah it's very different.
G: From then and now, it's just so big, but at the same time, at the end of the day, it's still small businesses like guys still pulling regular shifts, squeezing limes and lemons, busitng their balls.
N: Not the guys at Crackerjack, they have a fancy juice machine. [coughs] Peter Chua! [coughs]
Denise Khan Tan (D): Actually, more importantly also is that Singapore, like as a market that has grown so much, we are able to make fun of everyone. There are some other markets where I think if you try, it can lead to a lot of bruised egos and stuff. But I think here like, everyone's on such a comfortable level. We can actually name some names.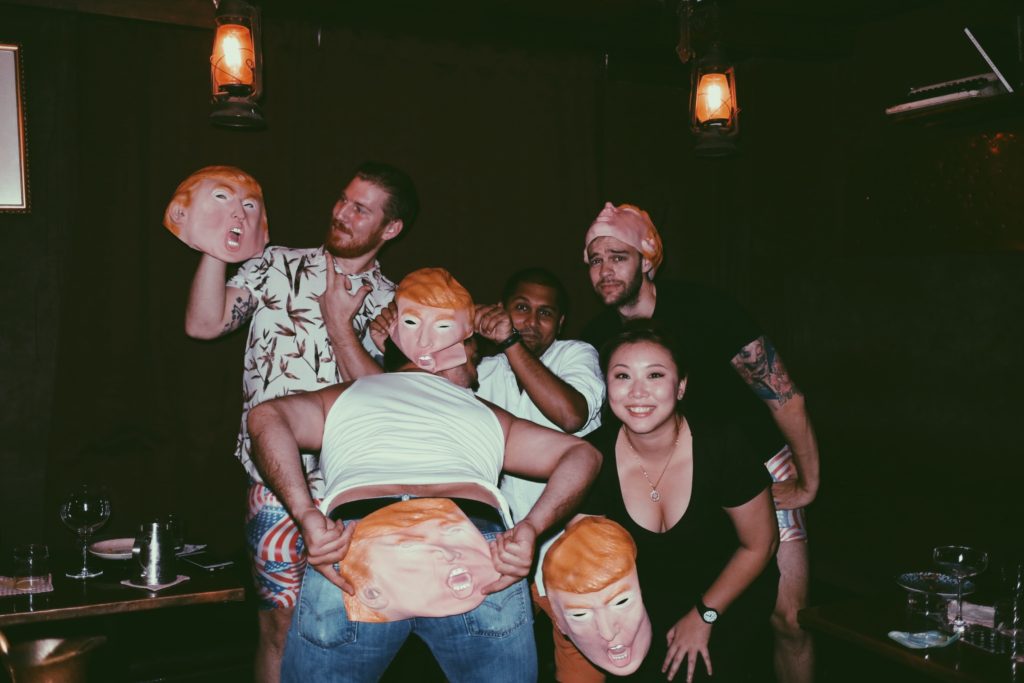 On selling out…
N: What do you say to people who say you're selling out? I guess, no shit.
G: I think it's past tense, no point talking about it.
N: I think it's inevitable. It's always the next evolution. Next year, we're going regional. [laughs]
G: Franchise, bro! Franchise!
N: Exactly.
R: I think Jerry McGuire said it the best. "Show me the money." [laughs]
G: Oh my god, I just realised, we really are a bunch of sellouts! I don't work in a bar, [points at Ricky] you don't work in a bar! [to Jay] YOU DON'T WORK IN A BAR!
R: Anti NOT Bar Awards!
This year's categories
N: We have lovingly ripped off from many other cities for these categories, I think my favourite is the Shut Up and Make me a Negroni Award. I think most of it is from the Alt Bar Awards, some of it is stuff we came up with.
D: The most Eastern European Eastern European.
N: I also like the Shittiest name category. It's the name you can't spell.
D: I totally agree with you. Some of them fight very hard to get their names spelled right. [laughs]
R: Tell them about one of the ways you spelled his name.
D: Basically I went like Igor, H-A and [splats hand on table]. I literally just smashed my keyboard, and that's it. [laughs] … And the biggest sell-out award. Only ambassadors.
N: We're nominated for that as well – the Anti-Bar Awards. Cocktail Week as well, DRiNK is nominated for selling out by actually agreeing to be involved in this in any way, shape or form.
G: That was quite the achievement. Not even one year in Singapore. Good stuff.
R: They don't mess around. Good job, Dan!
D: Oh! Most pretentious job title.
N: Yeah, most pretentious job title. Great one, I love that one. I did find out, I don't know if many people know this, but Crafty uses nautical themes for all their job titles. I didn't know until I was asking around.
Why the brands are actually sponsoring this…
Jay Gray (J): Wrong place at the wrong time! For me, having been to the Anti-Bar Awards, and the Idiot Savant awards in Australia that's something I've always loved. Traditionally William Grant & Sons have always been involved in Idiot Savant. But yeah, like last year, I was here briefly for the original ones, I think for all of ten, 15 minutes, and I think I stumbled out and fell asleep on the road. But I thought it was great from what I remember! Everyone talked about it.
R: One thing I've been doing with Bacardi since I've joined, is just trying to shake the boat of what Bacardi is in Singapore. And that means getting to do different things you may not have seen Bacardi do in a few years. This is er, a really good way to start that that off!
Uncomfortable questions…
G: So why is DRiNK Magazine getting involved in this?
R: Can we interview you now?
G: This has to be in the fucking article. So how desperate are you guys?
J: How much content do you need?
G: Like, I know the industry is small, but seriously?
---
The Anti-Bar Awards will be handed out at Skinny's Lounge at 11.59pm on March 12.
Skinny's Lounge 82 Boat Quay, #01-02, Singapore, +65 9653 8886 / fb.com/drinkskinnys