The Speak Low follow-up includes cafe, kitchen and bar concepts. By Jonathan White.
Shingo Gokan of the award-winning Speak Low in Shanghai is set to expand his footprint in the city, with his new venue Sober Company set to open its doors in January. Gokan explains that the project, which features a cafe, restaurant and bar, is inspired by New York, where he has just left after 10 years at Angel's Share.
"The cafe is the West Village, the restaurant is Chinatown and the bar is the East Village," Gokan tells us as shorthand of his vision for the venue. Despite housing around 100 seats over its two floors, Gokan says that no single area is too large so each will feel dynamic in itself.
Gokan explains that his reasoning for all-day opening and a focus on aperitifs is based on the fact that people were queuing outside Angel's Share before the doors opened then starting off with spritzes and Negronis before dinner – and that's an experience ideal for an international city like Shanghai.
Located close to Speak Low at the junction of Yandang Lu and Nanchang Lu, Sober Company isn't hidden behind a bookcase in an unassuming bar tools shop either. Instead, it opens onto the street, with the ground floor taken up by Sober Cafe, which will open at 8am for breakfast.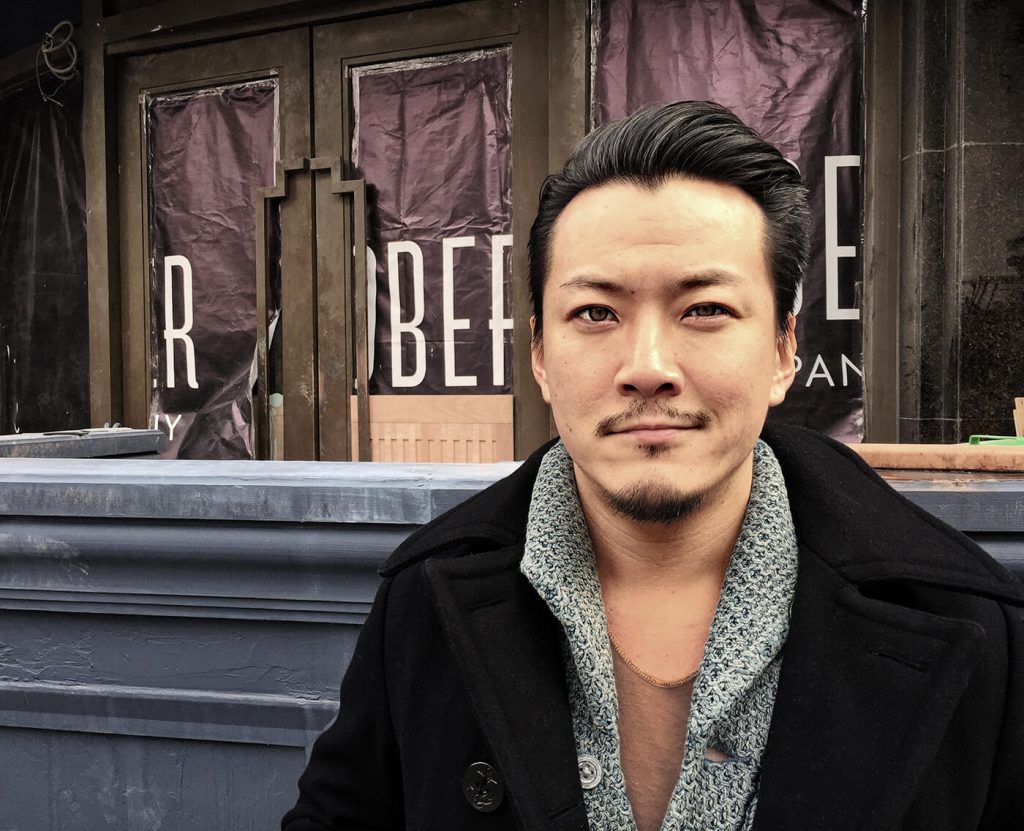 Guests can begin the day with espresso – designed in consultation with Taiwanese champion barista Van Lin – and eight "global flavours" of soft serve ice cream made to Gokan's specifications by pastry chef Cindy Wang. The cafe's menu will expand from breakfast to lunch before changing tack at 4pm to serve aperitifs, coffee cocktails and small plates.
Upstairs, guests graduate to Sober Kitchen, their restaurant which features a semi-open kitchen and bar. The cuisine comes from Ka Tokumei, the Taiwan-born, Japan-raised, NYC-trained chef whose dishes are a New York-style take on modern Chinese, with some influences from mentor Takanori Akiyama of Sakamai and touches from other Asian cuisines. Think of somewhere you could bracket along with New York notables Mission Chinese Food, Red Barn and Fung Tu, Gokan explains.
The new venue will be managed by Atsushi Suzuki of Speak Low – he and Gokan are currently putting together a large team, with many joining from Angel's Share. Notable appointments already include Joshin Atone, a music editor for the five different soundscapes in the venue, sommelier Salome Roux with a flair for huangjiu and not one but two global cocktail comp winners – Bacardi Legacy global winner Elizaveta Evdokimova is in the restaurant and Kazuhisa Arai, world champion at this year's Jameson Bartenders' Ball, is managing the bar space, Sober Society.
Arai describes the bar as a mix between the second and third floor of Speak Low while Gokan explains it as playing the role of a guest's third stop on the "journey from Sober to tipsy". Speaking of bars, rumours suggest that Sober Company will be taking a cue from Speak Low, although Gokan was coy about earlier reports that an invite-only secret bar would be hidden on the premises.
Sober Company is scheduled to soft-open sometime during mid-January, with the cafe to begin serving first, followed by the restaurant a week later, and the bar another week after that. The grand opening is set to follow in February.
---
Sober Company / 99 Yandang Lu, Huangpu district, Shanghai / fb.com/sobercompany
Additional reporting by Jethro Kang.