Announced last night, the city's top girl talents swept up the Awards' individual prizes. By Natasha Hong.
After a weekend of guest shifts and partying, and a raucous bar family bash at Zuma Bangkok last night, The Bar Awards Bangkok has declared its first ever recipients of the plaque-and-barrel gongs.
Many of the city's most well-known hotel, restaurant and bar establishments were named among the venue prizes, including Backstage Bar for Best New Bar and Bamboo Bar for Best Hotel Bar. More surprising, however, were the solo prizes, which were scooped up entirely by two female bartenders – Suwincha "Chacha" Singsuwan and Pinsuda "Ann" Pongprom – with Bangkok proving to the rest of the bar world that the fairer sex gets a fair shake in this city.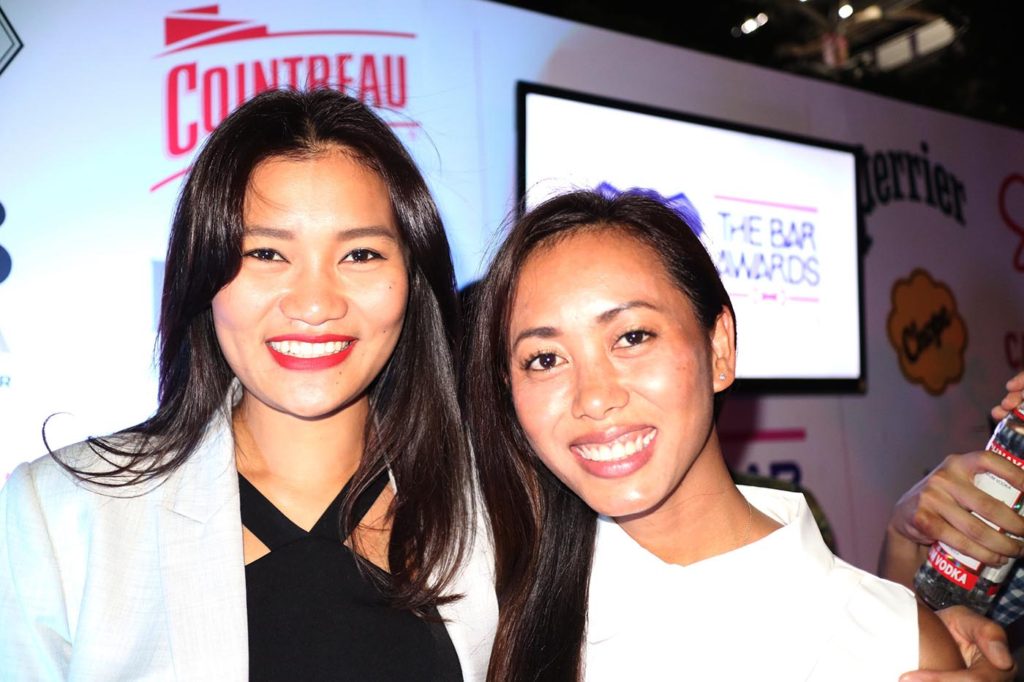 The journey to the titles was an almost two-month process that began with the Lead Panel naming the city's prize categories in February. After a Public Nomination period in March, a wider Panel of 39 Bangkok f&b scene leaders narrowed the lists down to Top Tens in each category, before voting for the ultimate winner.
Looking forward, The Bar Awards will next bring its pats-on-the-backs to Singapore, with Public Nominations opening on May 1, and the awards party planned for June 18.
But before we get our thinking caps on for Singapore, here are the 12 Bangkok winners to cheer on and congratulate:
The Rising Star Award, presented by Perrier
Pinsuda "Ann" Pongprom (The Bamboo Bar at Mandarin Oriental Bangkok)
Best Restaurant Bar, presented by Restaurant Pub & Bar Asia
Vesper Cocktail Bar & Restaurant
Best Beer Bar, presented by Peroni
Mikkeller Bangkok
Best Bar & Beverage Publication, presented by East Imperial
DRiNK Magazine
Best Bar Food, presented by Siam Food Services
Bunker
Best Hospitality Team, presented by Pierre Ferrand Cognac
Q&A Bar
Best Hotel Bar, presented by Chope
The Bamboo Bar at the Mandarin Oriental Bangkok
Most Creative Cocktail Bar, presented by Cointreau
Bronx Liquid Parlour
Best New Cocktail Bar, presented by Campari
Backstage Cocktail Bar
The Ada Coleman Award, presented by Grandma Jinn
Suwincha "Chacha" Singsuwan (Rabbit Hole)
Bartender of the Year, presented by Diageo World Class
Suwincha "Chacha" Singsuwan (Rabbit Hole)
Best Cocktail Bar, presented by Stolichnaya Vodka
Teens of Thailand