Voices: Black people in Asia's bar community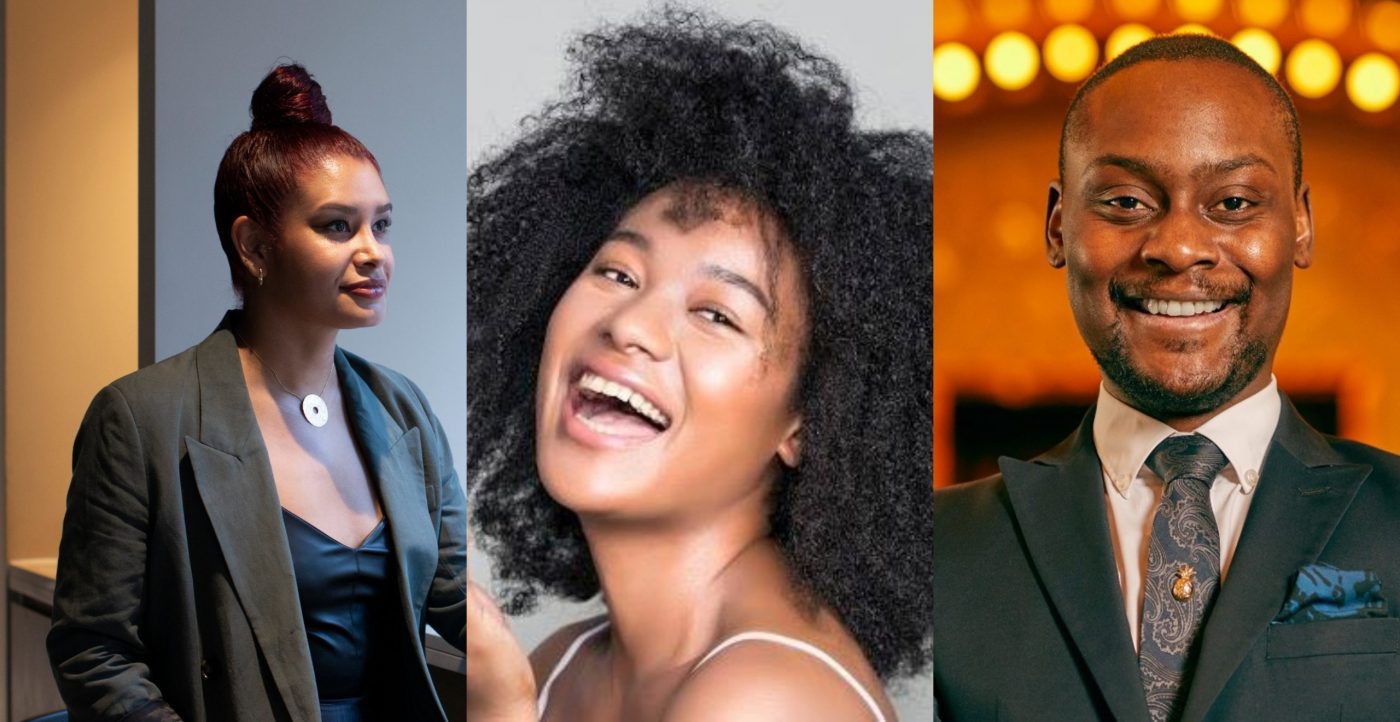 1/4
Chanel Adams, Sylvia Su and Keith Motsi share stories of their f&b careers across Asia. 
We approached leading figures in the black bar community in Asia and asked how we could support and champion them. The reply was simple: they wanted a platform to tell their stories and share their passion for the industry.
Get to know these three rock stars working in Hong Kong, Shanghai and Seoul.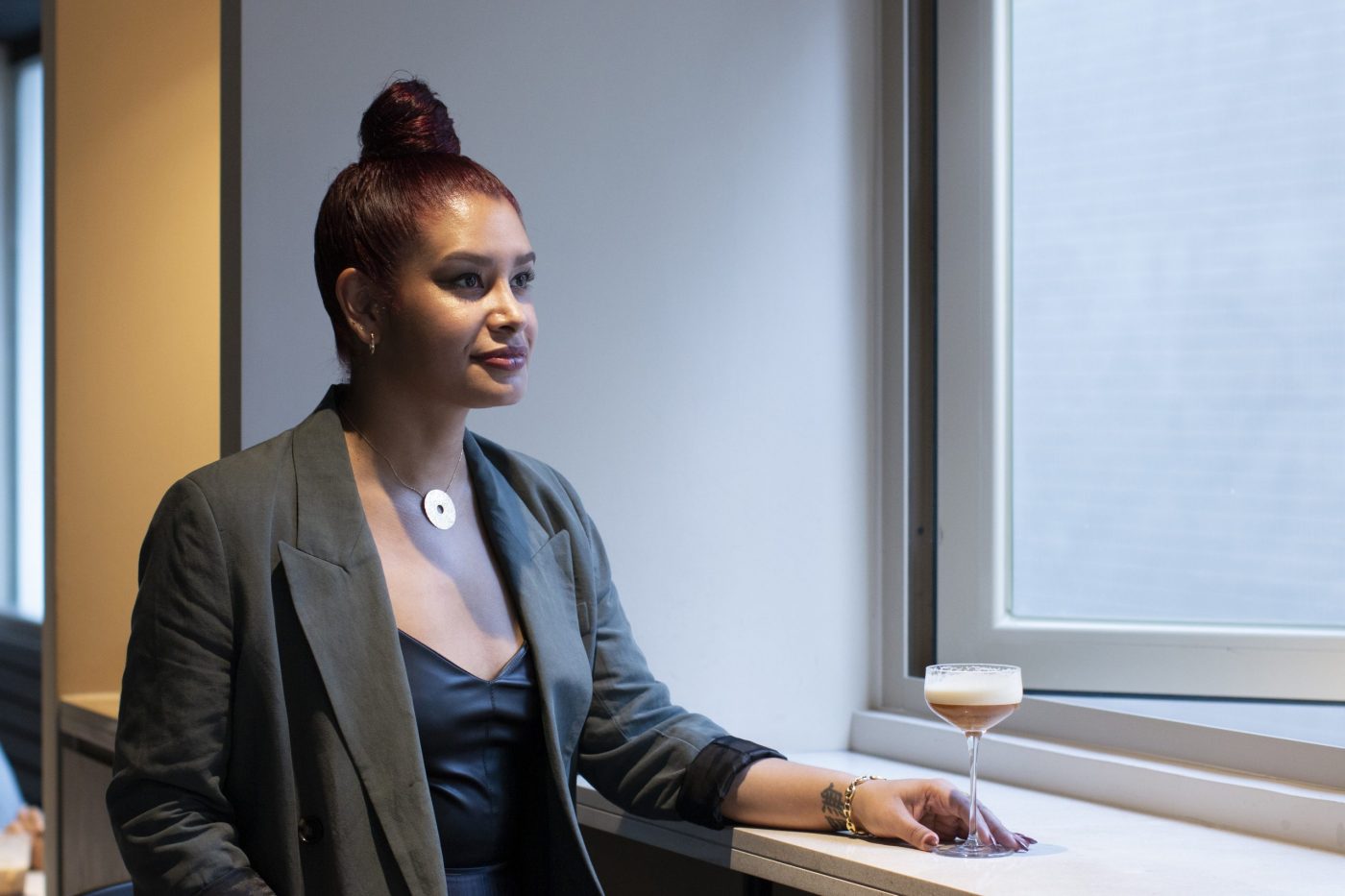 2/4
Chanel Adams
Commercial director of Merchants of Pleasure Hong Kong and Bev&Beyond Bangkok; beverage concept architect at Doubleshot by Cupping Room, Hong Kong
At my high school, a small group of teachers chose a word for every senior right before graduation – mine was "risk-taker". I didn't understand where they were coming from. I had never gotten into trouble; I didn't skip school and I was shy. Once I got to college, I began to understand why they gave me this label: I was endlessly curious about the world and I used every resource available to me to explore both people and places.
While at college, I joined the catering department for a job because of its flexible hours. Two years later I got a job at a super high-volume restaurant and worked in every front-of-house position except the bar. In the summers, I participated in various study abroad programs which brought me to Japan, Hong Kong and Spain. At that time, I fell in love with Hong Kong's organised chaos and promised myself that I would move back if I ever had the chance.
After college, I spent about a year working at an engineering company as a project coordinator and quickly learned I didn't want to work in an office full time. I had a long discussion with my close friend Sergius Verne (experiential marketing at Devils Backbone Brewing Company, Virginia) about what my next steps should be, and he convinced me to apply to Founding Farmers. Founding Farmers only hires candidates who have zero bartending experience and trains them through a month-long intensive program which is overseen by beverage director Jon Arroyo. I learned about 65 per cent of my bartending knowledge in those first few months. Over time I developed my own little bar family and one of my regulars recruited me to Barmini by José Andrés in Washington DC.
Working at Barmini was like getting to intern at Willy Wonka's Chocolate Factory. I immediately purchased Liquid Intelligence and experimented with every technique David Arnold mentioned on my days off. I worked alongside individuals from around the world with the goal of creating an unforgettable experience for every guest who entered Barmini home. It was through one of these guests that I finally got the opportunity to go back to Hong Kong – I was offered the head bartender position at Happy Paradise, which at the time was the newest project from renowned chef May Chow. I kept my college promise to myself and lived my high school "risk-taker" designation, and moved to Hong Kong three weeks later.
My advice to those considering moving abroad to work in the industry would be to think about money. Do you have enough savings to move to another country? Are you far enough along in your career to successfully apply for a visa? Securing a visa requires you to prove that you have skills that are unmet by other citizens in that country. Finally, use your local resources to connect you to people abroad – the global f&b community is incredibly well linked and willing to help connect you with potential jobs.
Upon moving to Asia, something I'd always known became even more apparent: black culture here is portrayed almost exclusively through entertainment and media. Part of experiencing the world is understanding that there will be times that you look different from the local population of whatever country you are in, and this creates an inherent curiosity which can manifest itself in both positive and negative ways. As a black woman living in Asia, I personally have experienced the positive. I truly believe that the opportunities afforded to me in this country would not be accessible to me where I came from,
These opportunities exist for us in Asia as there is no one standing in our way because of what we look like. The only challenges I have faced so far have been more about me being a woman, rather than a black woman.
In my career so far, I have had three incredible mentors. The first mentor was Miguel Lancha, the cocktail innovator of ThinkFoodGroup, part of José Andrés' company. I would use my days off to shadow Miguel and observe the various facets of his responsibility in overseeing 20-plus cocktail programs. My second mentor was May Chow, chef and founder of Little Bao and Happy Paradise in Hong Kong. May hired me because of my creative abilities and understanding of a high level of service, but I had yet to develop my own identity personally or professionally. Working with May inspired me to do things outside of my comfort zone, and she also guided me in developing my own personal brand by always making me feel supported in anything I wanted to pursue. My most recent mentor is Stephane Michel, owner of Merchants of Pleasure. Stephane is the most knowledgeable yet curious person I have ever met. Every day he shows me how to be diplomatic in business and in life. He even taught me who Bon Jovi is!
I'm really enjoying working with Merchants of Pleasure because of the focus on top quality products such as the La Maison du Whisky and Velier portfolio, plus a huge array of unique Mexican products and much more. I'm looking forward to expanding the development of the company across Asia, as well as new beverage concepts across Doubleshot and Cupping Room. You have to work with people you believe in because loyalty goes both ways, and I strongly believe that creating a family atmosphere in your venue is more effective than ruling with fear.
Throughout my career I have come across platforms and charities that have helped guide me through my international transition while keeping me in touch with home. Ashtin Berry (@thecollectress) is a key hospitality figure who uses her platform to teach others about the black experience in America. Her account allows me to also stay connected to the movement at home. Having been a DC resident, Black Lives Matter DC (blacklivesmatterdmv.org/fund-the-movement) charity especially matters, as DC has one of the highest crime rates in the US. Also, José Andrés' World Central Kitchen (wck.org) charity does great work for the DC area, and globally. Barmini was my incubator, so Jose Andreas' World Central Kitchen will always hold a special place in my heart.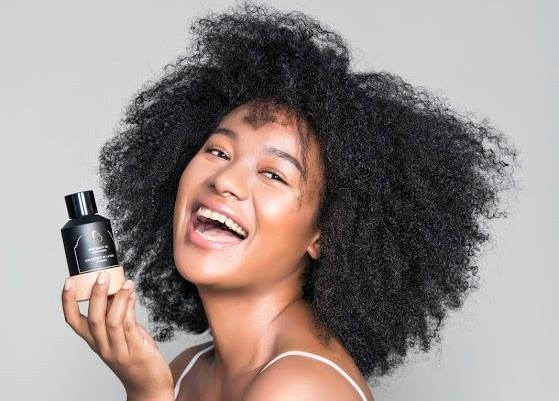 3/4
Sylvia Su
Sommelier and restaurant manager at Sober Company, Shanghai
I'm half Taiwanese and half Nigerian, born and raised in Taipei, with Mandarin as my native tongue. My first job in hospitality was part-timing as a waitress at TGI Friday's when I graduated from high school. It was when I began working part time at a French bistro that I really got into wine and started taking WSET lessons. I then learned so much more about wine at my next job, as the company operated both a restaurant and a wine importing company.
I wanted to move to Shanghai because I needed a change at the time. I wanted to experience a different city, but I wasn't ready to be too far away from home. I had heard a lot about Shanghai from my mentor Sandy Yoon and decided it was perfect for me! I started asking around for jobs while I was getting ready to move and heard from a friend of a friend that Sober Company was hiring for a position that was exactly what I was currently doing.
Working for Sober Company is awesome. I guess I imagined working for a Japanese company would be very stressful, as they're known for their diligence and focus on details. The latter is true at Sober, but there's also so much flexibility and room for growth. Sober Company is actually very international in a way, and our managers bring out the best of both worlds. There's the drive for details and balance that stems from the Japanese side, but there's also so much trust and freedom for creation. I love how my job is what I make it, and I've learned so much more about service and delivering a great experience.
Guests from Shanghai and Taiwan respond quite differently to the fact I'm half Taiwanese, half Nigerian. Taiwanese guests are a lot more scared to speak English, as Taiwan is not as international – and then when local guests they find out I'm Taiwanese, they find that hard to accept and are shocked. Other than that, people are always friendly and I rarely experience any discrimination. Perhaps a bit of privilege for looking like a foreigner.
When people are shocked that I'm Taiwanese, I try not to let it get to me for the most part. But I'm human, and sometimes I can feel weaker and let my inner child take over. I get defensive and offended that people find my origins and my story shocking, unbelievable or even funny. But still, I don't like it when I let it get to me, because their reactions are nothing new, so the only thing that I can change is my mindset. I think people are a lot more chill about it in Shanghai because it's a bit more international and they've kind of "seen it all".
Though things in Shanghai are mostly fine, I'm really disappointed to say that just recently, I experienced racial discrimination. I was walking from Sober to the store room, and passed a film crew. In Mandarin, one of them uttered a racial slur and started laughing. I was absolutely stunned and didn't know what to do. I stared at them and I think they began to realise I'd understood them. All I could say was lihai (厲害; impressive) sarcastically, and walked away. When I got back to the restaurant, I was really upset and spoke to my colleagues. We wanted to deal with the situation by confronting the film crew, but by the time we got around to it, they had gone.
I honestly don't have any special advice just for black people working in Asia's f&b industry, especially as I've only really lived in Asia, so I don't know what it's like elsewhere! That said, my advice for anyone wanting to pursue a career in the bar industry would be take care of yourself first! Both mental and physical health are so important, and you can't be productive or creative if you're not at your best. And for me, taking care of myself means hanging out with my friends to keep me sane! I also keep in mind that different friends serve different purposes in my life, and I can't rely on any single one of them to give me all the different kinds of support I need. I also love my dose of endorphins, so I run, work out at home and try different sports.
My mentor is Sandy Yoon – former executive chef at Mercato on the Bund, Shanghai and now owner of Sugar Pea, Taipei. She's like a big sister to me and gave me a lot of advice regarding my career, moving to Shanghai, relationships and life in general. And as I mentioned, she inspired my move to Shanghai.
Going forward, my plan is to host my own wine tasting events. I enjoy the independence and knowing I can create a great experience and provide knowledge outside of my workplace. I host some at Sober and some at other venues, such as Eu Noia and Bird in Shanghai. My friends always support me and there are always people interested to learn more, so they find me on WeChat – please feel free to get in touch, my WeChat ID is sylviayifeisu. I absolutely love natural wines – they're just so funky and fun! I often use them at my events but also use conventional wines according to the theme of the tasting.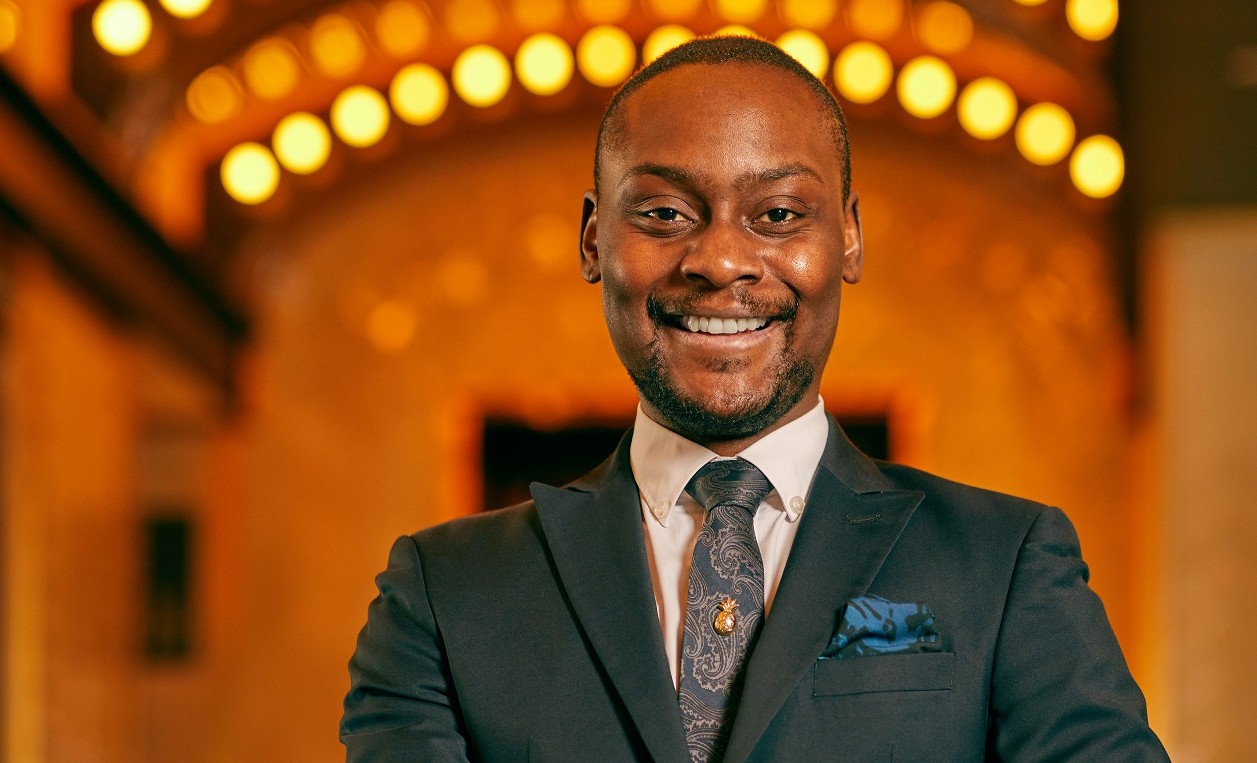 4/4
Keith Motsi
Head bartender at Charles H, Four Seasons Seoul
I started my bar career at the legendary Jake's Bar in Leeds, UK. I worked part-time, clearing glasses on weekends as I was too young to serve alcohol, but I loved the atmosphere and knew then that the hospitality industry was for me. I moved to Arc Inspirations (Leeds), which had a great training program – and still do – and worked my way up the company before the lights of London beckoned me and I ended up at the original Soho House.
In 2017, Proof & Company approached me about joining an international hotel group in Asia. The fine gentleman Chris Lowder – general manager of Proof & Company, Greater China – sold me the dream, and I packed up and moved to Four Seasons Hotel Beijing to open EQUIS. Moving to Beijing was a standout moment and my first experience in Asia. I jumped in at the deep end but I received incredible support and love – everyone was so generous and helped me acclimate to China and Asia.
I was then offered the opportunity to transfer to Charles H at Four Seasons Seoul – currently number 29 on Asia's 50 Best Bars list. It's one of the most impressive properties in the company and for me to be offered the opportunity to lead the team at such a renowned bar – following in the big footsteps of Lorenzo Antinori, who left such a great legacy – was truly an amazing honour.
As a black person working in Asia, I've found the region more open and laid back compared to other countries when it comes to race, and have met a lot of great people willing to support me and aid my growth in the industry. Of course, anyone that is "different" experiences hiccups – and I think that can happen anywhere. However, I've found if you let your craftsmanship and manners do the talking, that's what will define you, and from there you gain trust, respect and acceptance no matter who you are.
When it comes to mentors in the industry, it's tough to choose, as many people over the years have given me support and encouragement. The ones with the most influence have challenged me to improve and grow, and I have chosen not to namecheck them as they know who they are and I will continue to make them proud. That said, not everyone was willing to support my success along the way, and because of that, I am committed to helping support and grow dedicated staff.
My advice for black people wishing to pursue a career in Asia's bar industry is take the plunge! There are not many of us in Asia, and if you come with a healthy attitude to learn and teach, you will be an asset to anyone who hires you. Do not be scared about experiencing prejudice and don't let it hold you back from being adventurous and working outside of your comfort zone. At some point, everyone suffers from some kind of prejudice in life – my Asian friends and colleagues have told me they experience it on a regular basis everywhere in the world. It happens to all of us.
Something I wish I knew when I first started out in hospitality is that meaningful connections matter. When someone gives you their details, follow up, and ensure that when you meet new people you try to be genuine – no one gets far without connections. I also know now that taking breaks is crucial. Your career is a marathon, not a sprint. We in hospitality sometimes get so consumed in taking care of strangers that we forget to take care of ourselves and those closest to us.
Right now, my goal is surviving the pandemic, and hoping my team, colleagues, friends and family all come through it mentally and physically healthy – that's my main concern at the moment. I am making an extra effort to stay better connected with my friends and loved ones, as these challenging times have highlighted what is important in our lives.
There are some inspirational people I want to highlight. Ashish Sharma (Bar Trigona, Four Seasons Kuala Lumpur) – what he and the team are doing with trigona honey and their menu is so unique and vital to our ecosystem, and I feel like it's a subject that needs even more attention than it gets. I also think Camille Vidal (La Maison Wellness) and Healthy Hospo are providing very worthwhile programs – mental health and well-being are swept under the carpet all too often.