International Whisky Day: Meet Asia's experts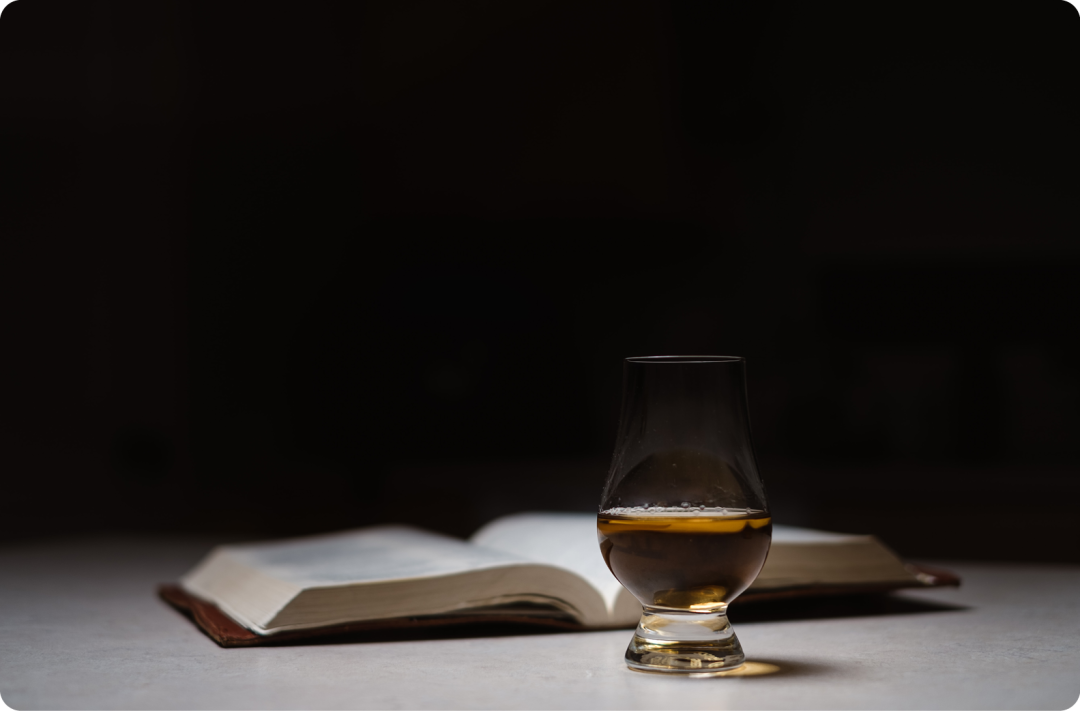 1/6
Five authorities on whisky in Asia share their favourite bottles, musings on the whisky world and more. By Holly Graham.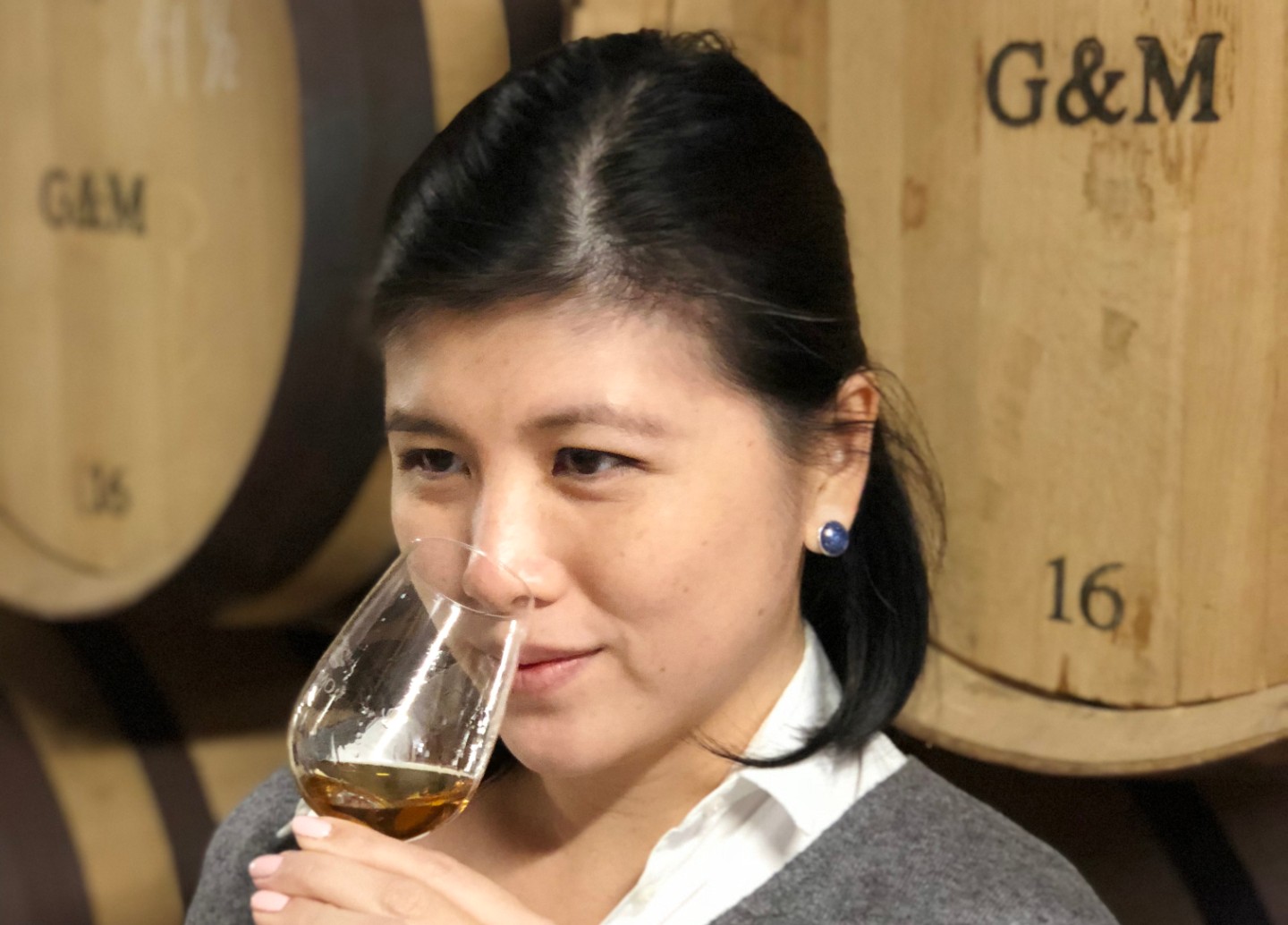 2/6
Eiling Lim

Independent bottler and owner of Eiling Lim Comm. V (Kuala Lumpur)
What's your favourite bottle at the moment?
Caol Ila 1972, 40%, Gordon & MacPhail Connoisseur's Choice, old map label. This old bottling of Caol Ila is often overlooked by many. The unassuming bottle holds such an amazing whisky inside: medium peated, whiffs of seaweed, very fruity with citrus fruits like grapefruit, ripe mangoes and pineapple, candied orange peel, camphor, leather and sweet tobacco. There are so many layers to be uncovered and the finish is super long. Because this bottle is not so highly regarded by some whisky authorities, you can still find a bottle of two from the auctions at a reasonable price.
What's your view on the current state of the whisky world?
Too much packaging and too little emphasis on the liquid in the bottle. I'm very disappointed that the industry has resorted to some of the most exaggerated packaging and PR stunts when it comes to selling whisky. In the good old days, a whisky came in a bottle and had a label. Today, you get whisky in packaging that is two to three times larger than the bottle. Consumers are often tricked into buying with their eyes but they forget that what matters most is the liquid. The most legendary whisky bottles are often without packaging. We are supposed to be practicing sustainability and most of the time I find packaging to be the most troublesome thing to get rid of. 
People are also going bananas over whisky due to the appreciation in price. Honestly I think there are more people out there collecting whisky for investment rather than drinking it. This is what we try to avoid as bottlers because the best way to enjoy whisky is to open it and sip. This is how we can continue to bring whisky into the market, by knowing that consumers have enjoyed our selection.
What are your thoughts on the regulation changes in Japan and New Zealand?
The move to regulate the whisky industry is for the benefit of all consumers and also distillers. For consumers, I believe that they deserve clarity and honest information about the content of whisky or any other spirit. We have seen a huge rise in prices and exploded demand for Japanese whisky in these few years. This phenomenon has resulted in some questionable spirits being labeled as Japanese whisky, and it can mislead unsuspecting consumers. As a bottler, these regulations result in more informed decisions when choosing casks and helps us provide a more accurate labelling for the bottles. 
What's your favourite whisky bar?
My favourite whisky bar has to be The Auld Alliance in Singapore. It's the best whisky bar in the world for me! The selection of old and antique whisky is just breathtaking and the owner and manager of the bar are very knowledgeable in what they offer. That's very important because a whisky experience is not complete if you don't know what you are drinking. It's probably one of the last places where you can still order some of the most legendary whisky by the glass. And now they have also included an amazing list of rum and other spirits on their menu.
Which region's whisky star is ascending?
Irish whiskey has been quite a rising star these last few years because they tend to be more fruity and rounded, which I find very appealing. It reminds me of how some Scotch whiskies used to taste like in the past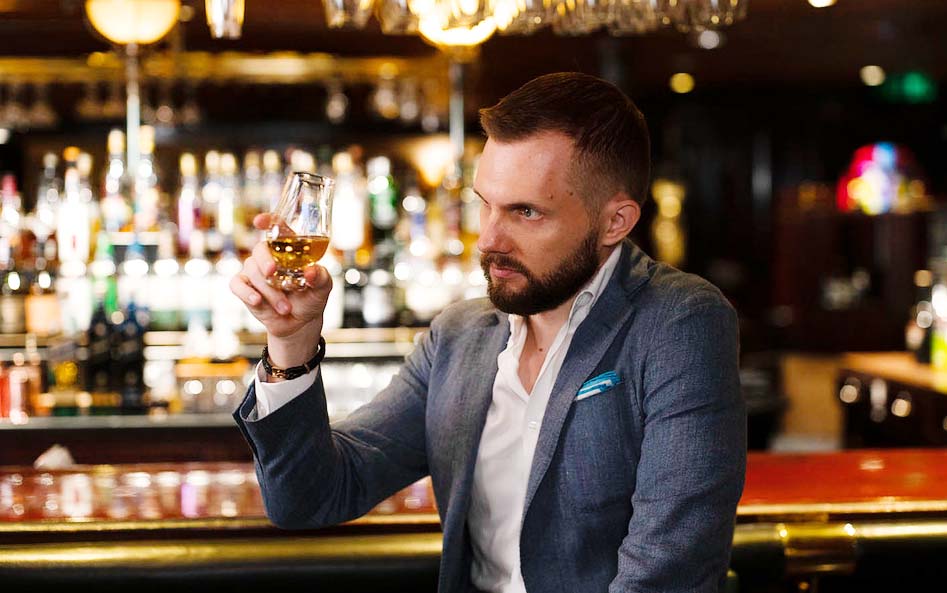 3/6
Martin Eber

Chief Whisky Bloke at
TimeforWhisky.com
(Hong Kong)
What's your favourite bottle at the moment?
My favourite bottle I have open is a 1995 23 year old single cask Ben Nevis selected by Hong Kong whisky lovers Derek Chan and Jeremy Ma. Mid-1990s Ben Nevis can be absolutely fantastic and this one really stands out. It's got a little bit of funk, a lot of orchard fruits, clean sherry notes – magic! I bought a second bottle and am keeping an eye out for a third! My favourite bottle of all time is probably the Black Bowmore 3rd Release, which I sampled at an amazing bar called Rogin's Tavern on the outskirts of Osaka a few years ago. An incredible mix of tropical 1964 Bowmore with clean, rich sherry notes, and still the most memorable whisky I've had.
What's your view on the current state of the whisky world?
Funnily enough I wrote a whole article on this exact topic recently. As with any industry that's experienced a massive increase in popularity, you're going to get the good: more choice, greater range, new/unique/varied market entrants, a bigger fanbase, and the bad: flippers, fraudsters, supply crunches and price increases. On balance though, I think things are great. Once you realise you can't buy every bottle and just enjoy the industry for what it is – full of awesome people and mostly awesome products – there's a good chance you're going to have fun. I do wish Black Bowmore didn't cost over HKD$120,000 though!
What are your thoughts on the regulation changes in Japan and New Zealand?
Sensible and a great big leap forward, especially in Japan where too many companies were taking advantage of the lax regulation for too long. It won't solve everything, but it's a huge and much-needed step forward.
What's your favourite whisky bar?
Club Qing in Hong Kong. The city has some fantastic and varied whisky bars such as Casky, House Welley Bar and Tiffany's New York Bar, but Club Qing stands out for it's ever-changing, enormous range of vintage Scotch, Japanese whisky and independent bottlings.
Which region's whisky star is ascending?
I'm possibly a bit biased, but I'll say Australia. Australia has a rich history of distilling that goes back almost 200 years, but the last 30 years – and really the last 10 – which have seen a huge growth in the number of small but really high quality distilleries. They're not trying to replicate Scotch – many of them are going about things in a distinctly Aussie way, for example using Aussie red wine casks, often filled "wet" just hours after the wine has been emptied. Starward in Melbourne is really flying the flag for Aussie whisky being uniquely Aussie, and Archie Rose in Sydney are doing some really interesting things, and just recently opened a new distillery. On the smaller end of the spectrum, Fleurieu Distillery are making whisky which is tasty beyond its years.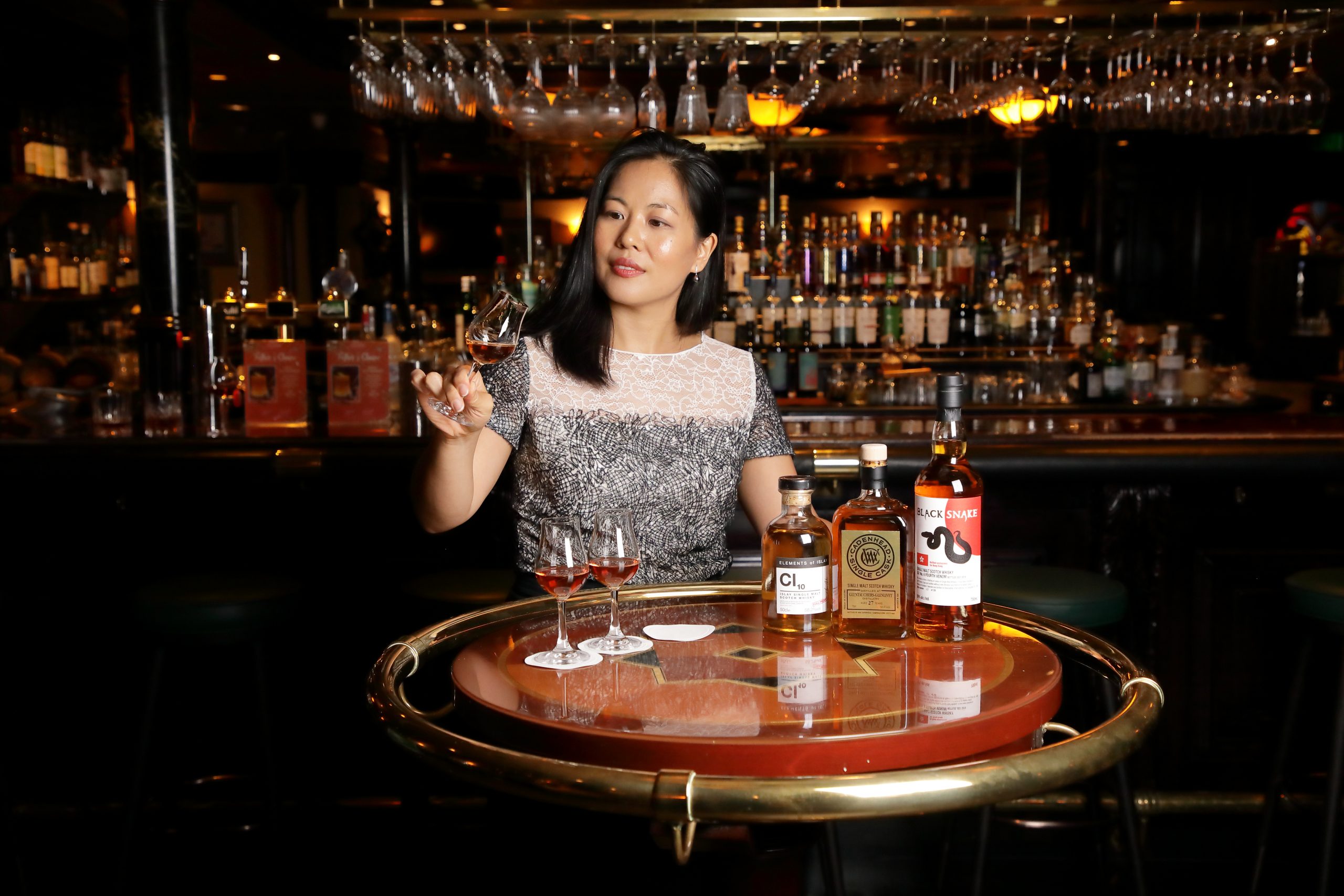 4/6
Hil Ying

Founder and owner of Timeless & Tasty and Whiskies & More (Hong Kong)
What's your favourite bottle at the moment?
Currently, I'm in love with a 21 year old whisky from the now-demolished Imperial Distillery, Speyside. With the weather turning warmer, I enjoy lighter and fruitier whiskies. This Imperial starts off with citrus fruits followed by some floral notes, and as the whisky is quite waxy and full bodied – it feels like you are chewing on fruit candies for adults! Unfortunately, as with all single cask whiskies, it is very limited – there's only 169 bottles world-wide.
What's your view on the current state of the whisky world?
In the past decade or so, whisky has become immensely popular. From the number of new whisky bars, whisky collectors to distilleries and independent bottlers, the whisky world has been a fast growing sector. As a result, we are now lucky to be able to taste so many good quality craft whiskies from all over the world. The downside though is that some whiskies – for example Japanese whisky – have been so sought after, that the prices have ballooned to levels where there is no link between its quality and value anymore. Another phenomenon is the increasing commercialisation of whisky as a product. Some packagings are so extravagant that it may cost as much as the whisky. I sincerely hope that most producers are staying with their ethos of making good quality whiskies at affordable prices for us to enjoy!
What are your thoughts on the regulation changes in Japan and New Zealand?
It's about time! In other words, very welcoming as these regulation changes makes the whisky category more uniform and transparent for the consumers. Japanese whisky and New Zealand whisky will truly be whisky produced i.e. mashed, fermented, distilled, matured, bottled and labelled in country. Other spirited drinks, such as aged shochu or whisky from abroad but bottled in Japan, cannot be passed off as Japanese whisky anymore.
What's your favourite whisky bar?
This is a tough one as there are so many great bars in their own right! I personally love the whisky bars in Japan a lot. They're small, cosy and have a huge variety of whiskies to choose from. Closer to home, Tiffany's New York Bar (Hong Kong) is one of the whisky bars I like, with over 200 different whiskies featuring both distillery bottlings and independent bottlings – plenty of choice. Darkside is another go-to in Hong Kong – sipping on a dram from a great collection while listening to live jazz, and the whisky cocktails are fantastic too.
Are there any distilleries that you've got your eye on?
The Shizuoka Distillery in Japan has acquired the old Karuizawa stills and uses one of them in their current production. Additionally, the distillery is using a wood-fired still – using direct fire to heat the still – while most distilleries use steam stills. As you can imagine, cooking with a wok or steam results in a dish with very different flavours! This is also the case in producing the new make spirit. Last year, the first whisky was released in Japan only and we are very excited to taste the first release for international markets later this year.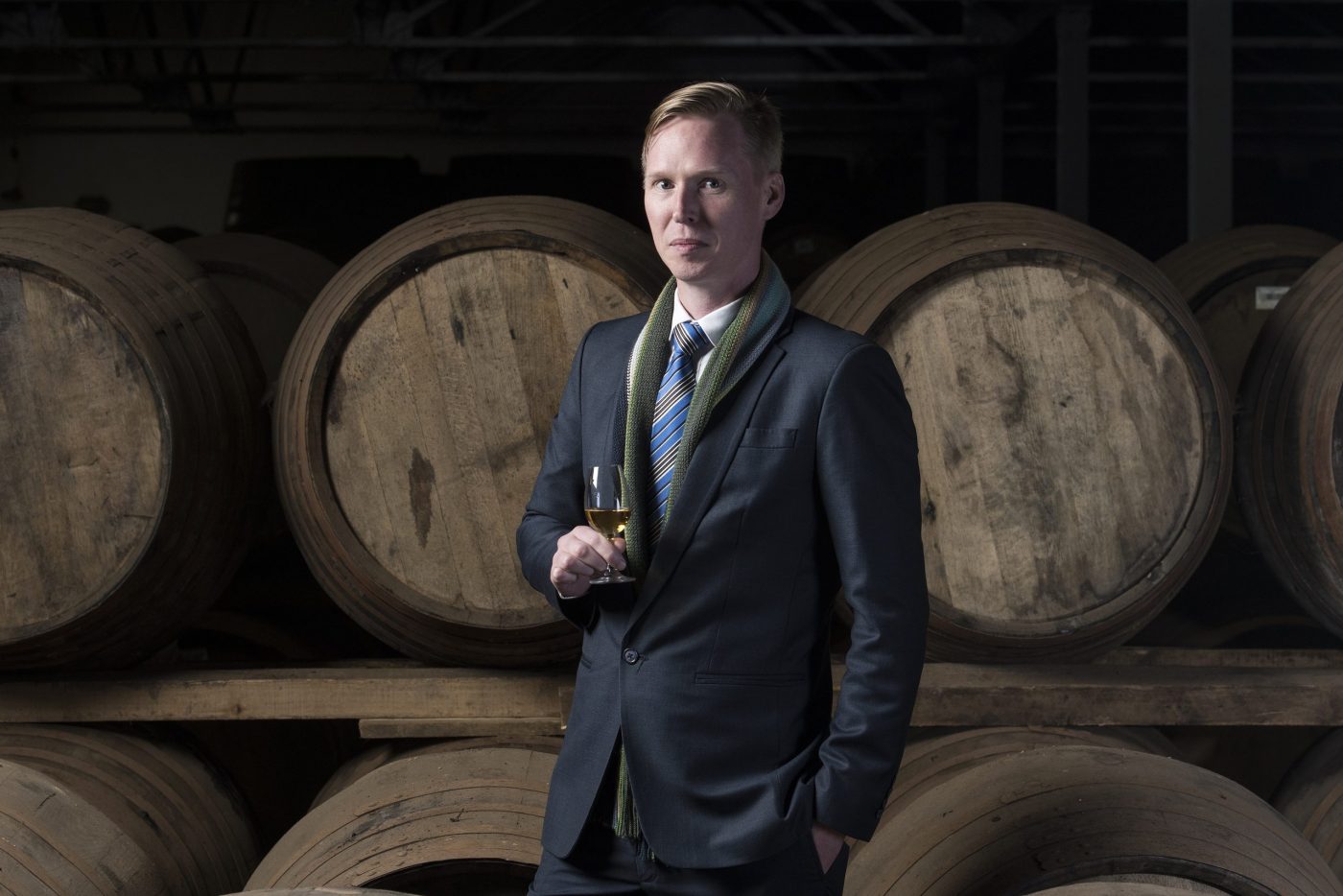 5/6
Matt Ferguson Stewart

Director, Spun Spirits Pte Ltd (Singapore)
What's your favourite bottle at the moment?
My favourite whisky has long been the 1970 Laphroaig Samaroli. It's rare these days – and very expensive – so I don't get to try it very often. It has this incredible interplay of light smoke and tropical fruit going back and forth across your palate with every single sip. Last time I had it I felt emotional just drinking it. I call it my 99 point whisky, because you always have to leave a little bit of room for the next one.
What's your view on the current state of the whisky world?
2020 figures show that Scotch whisky has taken a bit of a dive in global sales. Many people have put this down to the pandemic, but I think we are seeing the beginning of a trend away from Scotch whisky toward other whiskies and rum. Scotch whisky prices have risen dramatically over the last decade and people are starting to feel that they can get a better bang for their buck elsewhere. At the same time, the strict rules that have long-ensured the quality of Scotch whisky are in some ways stifling innovation. Thankfully there are a few fantastic exceptions like Arbikie Distillery who recently launched the first Scotch rye whisky, which is a cracking dram.
I expect to see continued but moderate growth in Irish and American whiskey, and in new world whiskies like Australian and Taiwanese. Scotch, I suspect, has reached a plateau at best. I really hope I'm wrong.
What are your thoughts on the regulation changes in Japan and New Zealand?
The changes in Japanese whisky in particular have been extremely well received and I think are best described as "better late than never". It's interesting to note that the new guidelines from both Japan and New Zealand have leaned very heavily on the rules for Scotch whisky, but they are still very much industry generated guidelines rather than actual regulation changes. There is no obligation to comply. While I do expect to see large-scale adoption by all significant producers, it's going to take time before we see exactly how the changes affect the industry as a whole.
What's your favourite whisky bar?
While I'm not going to trot out a cliche and say "that's like asking which is my favourite child", my answer is going to depend very heavily on what kind of atmosphere I'm looking for at the time. The Auld Alliance (Singapore) will always be the ultimate whisky library for me, with an astonishing array of very special bottlings. The Swan Song (Singapore) also has a tremendous selection of whisky by the glass and a lovely collegiate atmosphere. For fun whisky and fun times with loads of banter, The Single Cask (Singapore) can't be beaten. That's a very Singapore-centric list – I can't wait until global travel resumes and I can check in on some international gems.
Which region's whisky star is ascending?
While I think we'll see a mixed bag of moderate gains and declines among the traditional whisky producing countries, the big movement will be in new world whisky. The Australian whisky industry seems to be hitting a critical mass with changes in scale, investment and appreciation that should see it poised for enormous global growth, albeit off a small base. There's also a bucket load of great whisky influencers in Australia such as Nathan DiTienne, Niko Devlin, Andrew Derbidge, Dan Woolley and Matt Bailey who'll help drive this forward.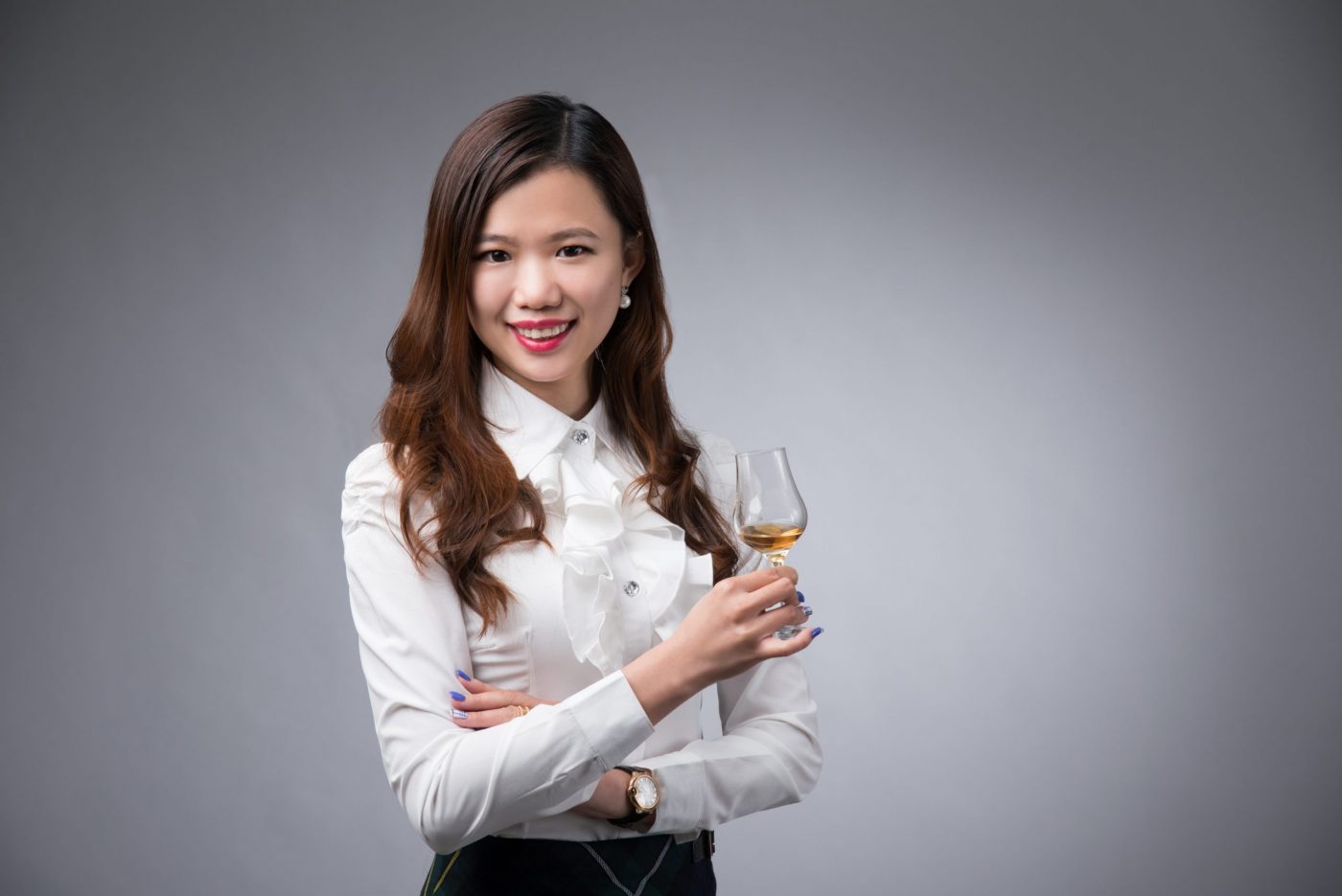 6/6
Carmen Tam

Co-Founder and principal of WhiskyU (Hong Kong)
What's your favourite bottle at the moment?
My current favourite bottle is Fettercairn 12 year old. Fettercairn is the best known for its rather unusual pot stills. A copper tube known as a cooling ring encircles the neck of the still and drenches it with water, lowering the temperature and increasing condensation so that only the lightest of vapours can scale the swan neck to the promised land of the condensers beyond. The design was introduced in the 1950s to help create a more delicate spirit and remains completely unique today. It is very fresh and vibrant with vanilla, flowers and tropical fruit notes such as apricot and peach for a harmonious finish.
What's your view on the current state of the whisky world?
The whisky world market will keep booming for at least the next five to eight years, especially because the value of collectable bottles of single malt scotch whisky selling at auctions in the UK at record prices.
What are your thoughts on the regulation changes in Japan and New Zealand?
It eliminated those that are not really Japanese whisky and New Zealand whisky so I think it is good for the market. The situation is similar to Scotch whisky back in 1823. In 1823, the government set an annual licence fee of GBP£10, and the minimum allowable size of pot still was 182 litres which eliminated some illicit stills and distilleries. 
What's your favourite whisky bar?
I love Whisky & Words in Hong Kong because their atmosphere is relaxing and chill for drinking whisky. Ensign Ewart pub in Edinburgh also has a great collection of old whiskies.