Meet the Angostura Global Cocktail Challenge Asian finalists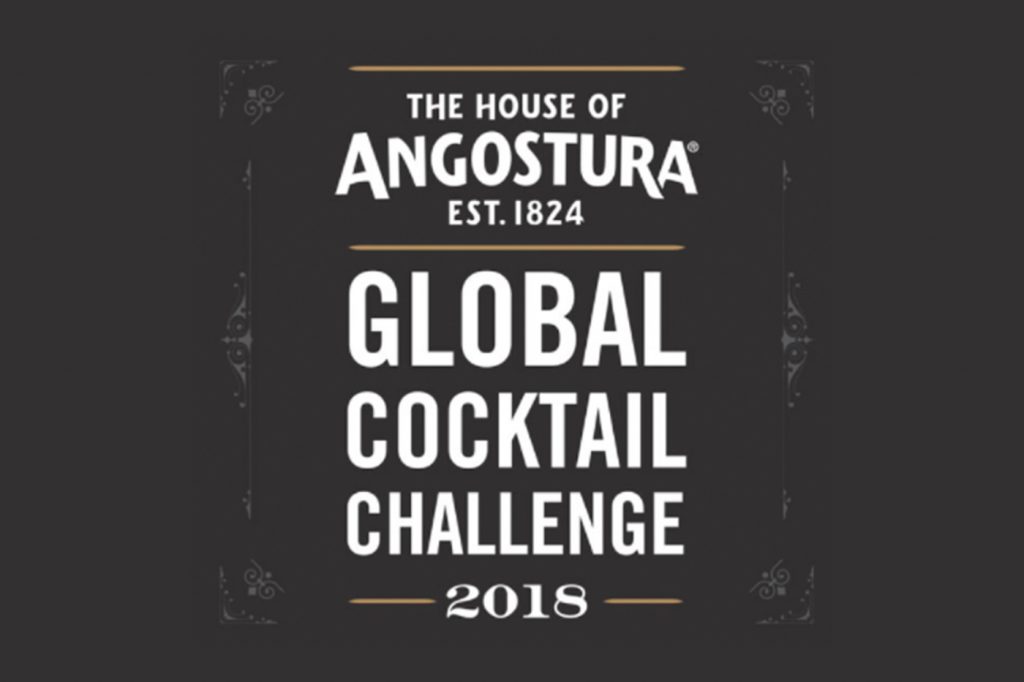 1/16
This story is sponsored by Angostura Global Cocktail Challenge.
The time for action is upon us! The Angostura Global Cocktail Challenge comes to Asia for the first time in its 16-year history, and after a stringent selection process, the competition now enters its regional final phase. Six bartenders will be gathering this Sunday in Kuala Lumpur, ready to compete at Marini's on 57 on Monday, October 30.
To make the cut, these bartenders from South Korea, Singapore, China, India, Hong Kong and Malaysia had to submit their recipes for two cocktails, including one on video featuring any Angostura rum and another written featuring Amaro di Angostura, a 200-word essay discussing rum drinks in bars, plus pass the Theatre of Mixing quiz. These national winners have now been selected to participate in this year's Asian round of the Angostura Global Cocktail Challenge.
The winner from here will head to Trinidad and Tobago to compete in the global finals in February 2018 for the grand prize – a two-year contract as Angostura's global brand ambassador for Angostura's aromatic bitters, orange bitters, rums and Amaro di Angostura, a seat as a judge at the next competition and a cash prize of US$10,000.
Who's made it so far? It's time to meet the finalists and take a sneak peek at their recipes. Click through this slideshow to read more about this year's competitors.
DRiNK Magazine will also be posting live from the regional finals from 3pm, Monday, October 30. Follow us on Facebook for updates.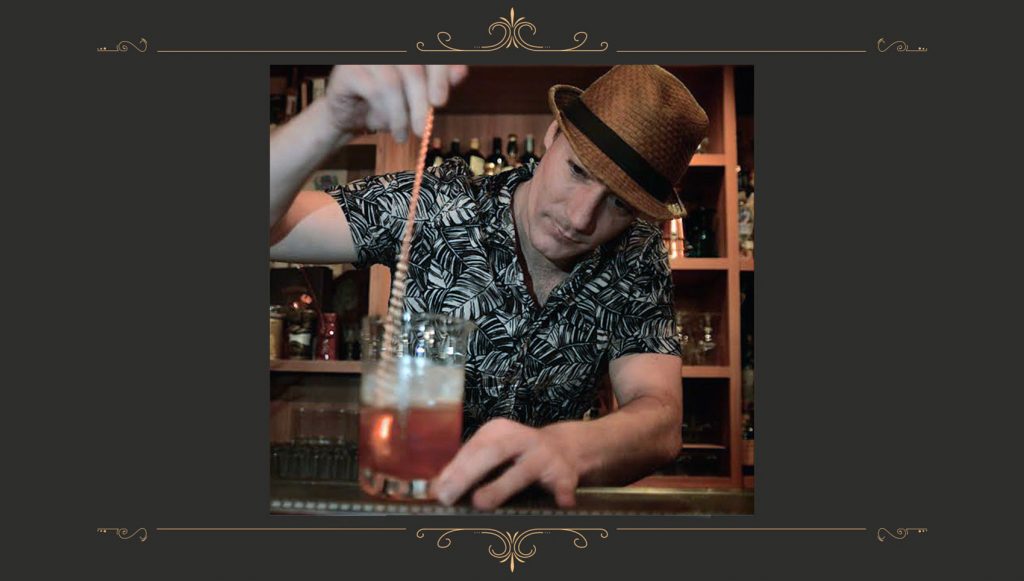 2/16
1

Malaysia: Joshua Ivanovic, Junglebird
The only finalist to have to battle through a national heat before this final, Ivanovic is already well known in the regional as a real rum lover. He started his career in hospitality aged 16, before moving to London where he picked up his cocktail-making path. He's not only shaken drinks at several of the English capital's most famous bars, including Milk & Honey, Mahiki, The Player and LAB, he's also got serious competition credentials: in 2008 he scooped the 42 Below Cocktail World Cup global title in New Zealand, and in 2010 won the Appleton Estate Global Bartenders Challenge in Jamaica. As well as a co-founding KL's first rum-dedicated cocktail joint, Junglebird, Ivanovic also runs his own consultancy business, the KL Cocktail Company.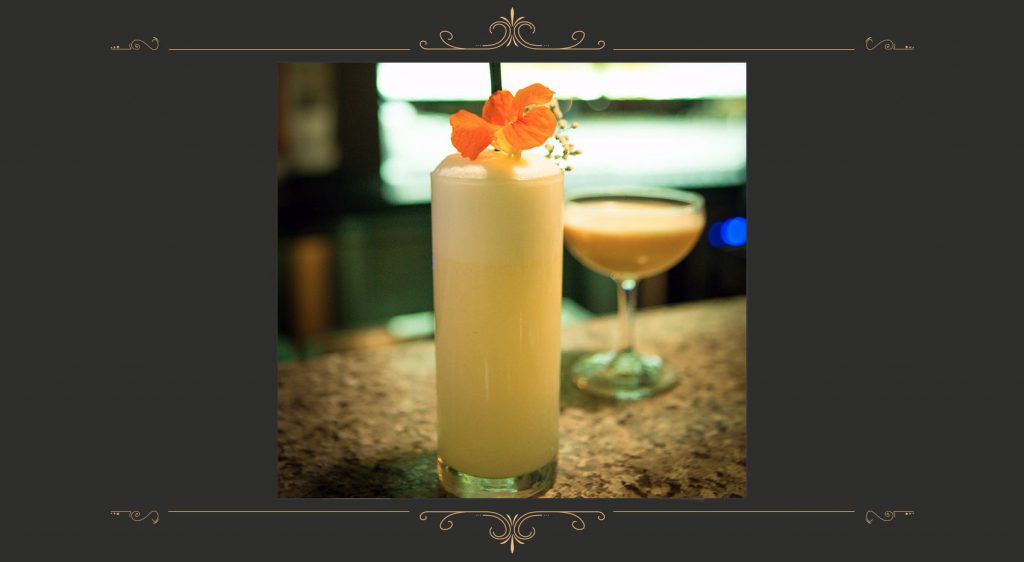 3/16
Rum recipe: Childhood Charleston Fizz
"Growing up in Cornwall in the UK, I used to live in the country. I had a large garden with a honeysuckle archway leading into an orange grove. As a child I used to pull the stems from honeysuckle flowers and drink the sap alongside eating oranges. So this drink is a huge reminiscence of my childhood."
60ml Angostura Reserva
15ml Double cream
10ml Lime juice
5ml Lemon juice
15ml Orgeat
10ml Honey water
60ml Tonic
30ml Egg white
6ds Angostura Orange Bitters
3 Sprays orange blossom water
Dry shake all ingredients except tonic water in a boston tin for 30 seconds. Add ice, shake hard, strain into a chilled highball, top with tonic. Garnish with flowers and citrus peel.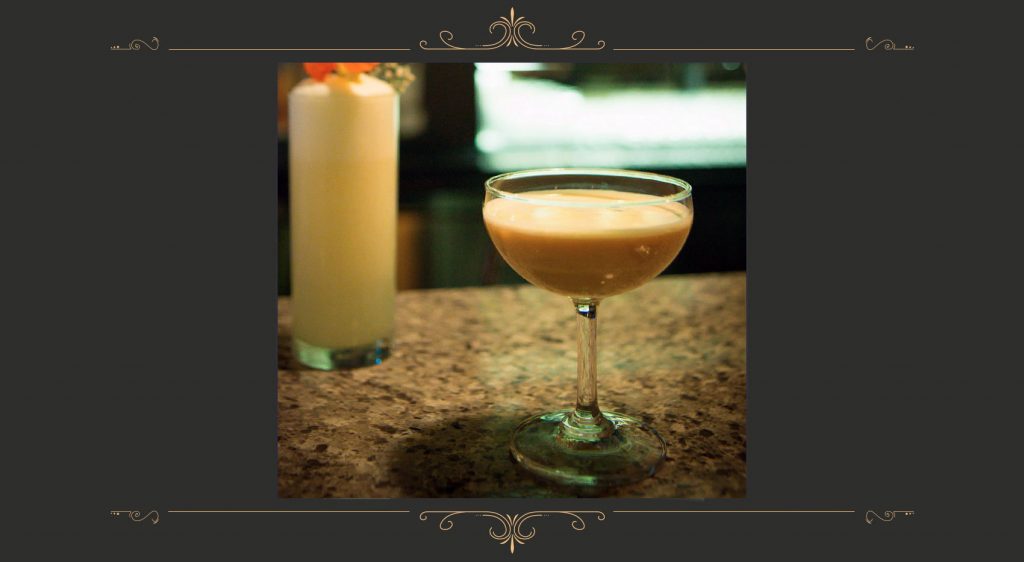 4/16
Amaro recipe: La Reunion Flip
"I built this drinks around the flavour profile of Amaro di Angostura. I chose to use a PX due to the raisin character that complements the dark chocolate and liquorice notes in the Amaro. The addition of Angostura 1824 adds a deep and well-rounded body to the cocktail."
30ml Amaro di Angostura
20ml Angostura 1824
4ds Angostura Orange Bitters
15ml Pedro ximenez sherry
10ml Allspice syrup
1 Egg yolk
Dry shake all ingredients hard in a boston tin. Add ice, shake hard, and strain into a chilled coupette glass and garnish with allspice.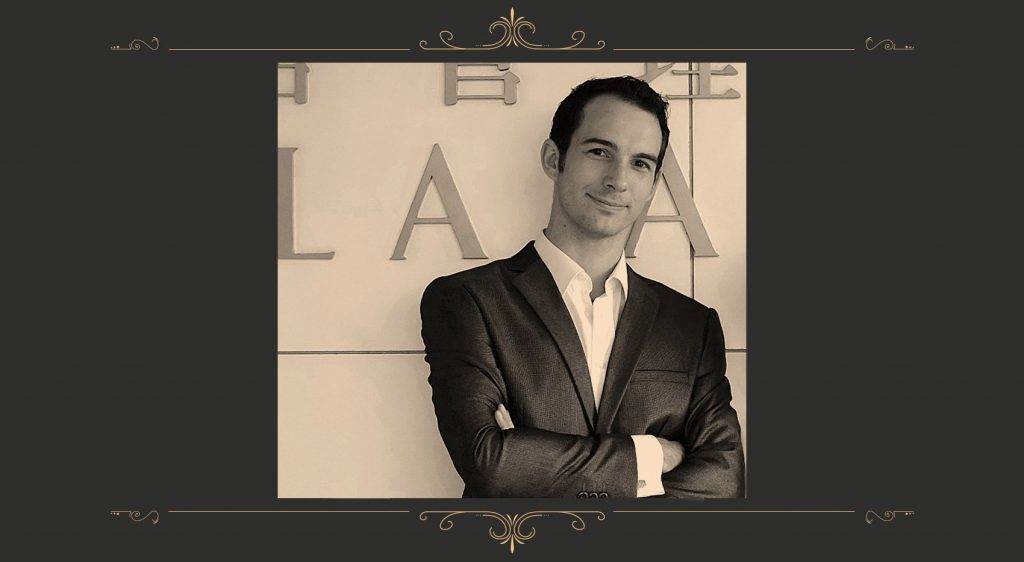 5/16
2

China: Bastien Ciocca, Hope & Sesame
Born in Switzerland to a family of restaurateurs and winemakers, and a graduate of the Ecole Hotelière de Lausanne, Bastien has a vast amount of experience in the f&b industry from all over the world. A former f&b manager for Shangri-La Hotels, he was also president of the French section of the Swiss Barkeeper Union (SBU). Bastien is now the co-owner of Hope & Sesame in Guangzhou, China. He is particularly devoted to researching new flavours and different approaches when it comes to cocktail development, and loves sharing his knowledge with anyone who asks. Beside the world of cocktails, he is also passionate about photography and visual design.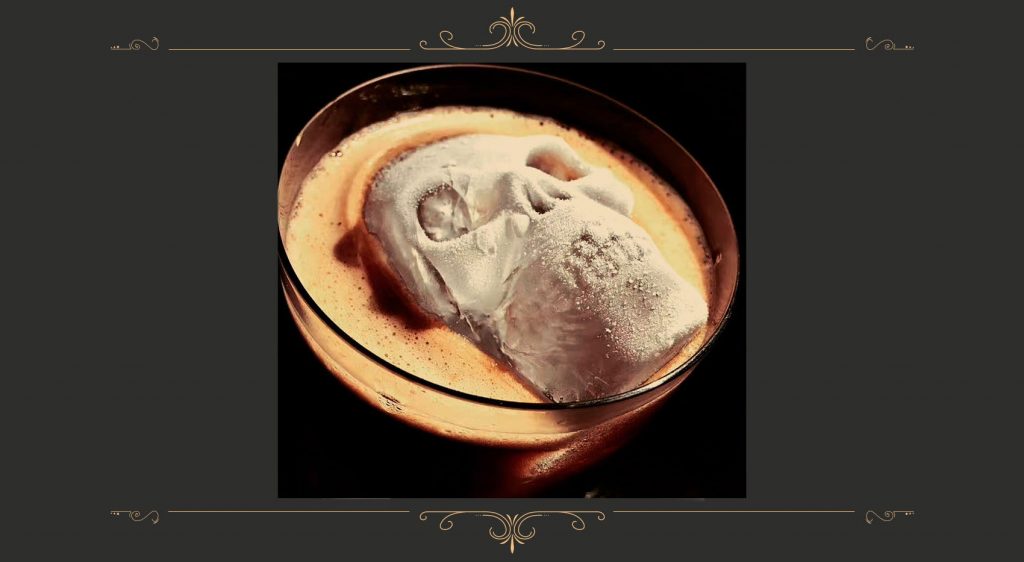 6/16
Rum recipe: Angostura
"With great love for the strength and spice of Angostura bitters, I wanted to recreate a drink with the characteristics of the all-star Trinidad Sour. By adding a balsamic vinegar reduction, it give an entirely new profile to the drink, while the skull ice shouts Instagram and wow in a very simple and quick garnish. You will feel like a pirate navigating the Caribbean seas!"
50ml Angostura 1824
25ml Angostura Bitters
15ml Lime juice
20ml Balsamic vinegar reduction
10ml Egg white
Shake all ingredients in a shaker. Strain into a small rocks glass over a perfectly fitting ice skull.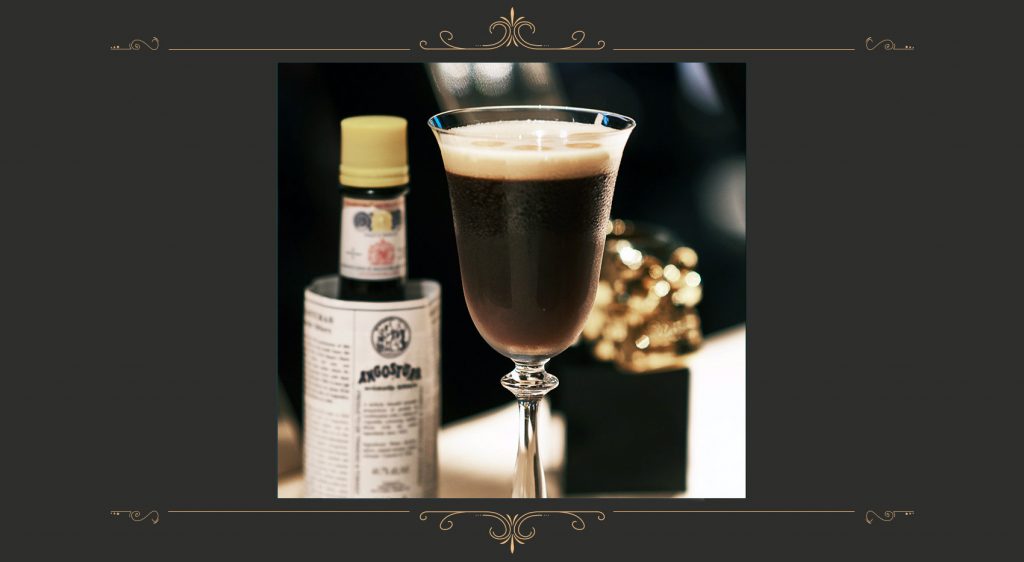 7/16
Amaro recipe: The House of Hope
"This amaro blew my mind as it's exactly what I dreamed of when I first heard of it – sweet and spicy, with the perfect feel and colour of Angostura bitters.
The cocktail calls for amaro as its base with a blend of 7-year-old rum and 100 per cent blue agave añejo tequila. The raspberry balances very well with the sweetness of the spirits and the spice and sweetness of the amaro. Interesting but very simple to make, even in high-volume bars."
30ml Amaro di Angostura
20ml Angostura 7 year
10ml Tequila añejo (100 per cent blue agave)
20ml Raspberry puree
3ds Angostura Orange Bitters
3ml Agave nectar
10ml Egg white
Shake and double stir in a coupe. Garnish with grated cinnamon, drops of Angostura bitters and raspberry juice.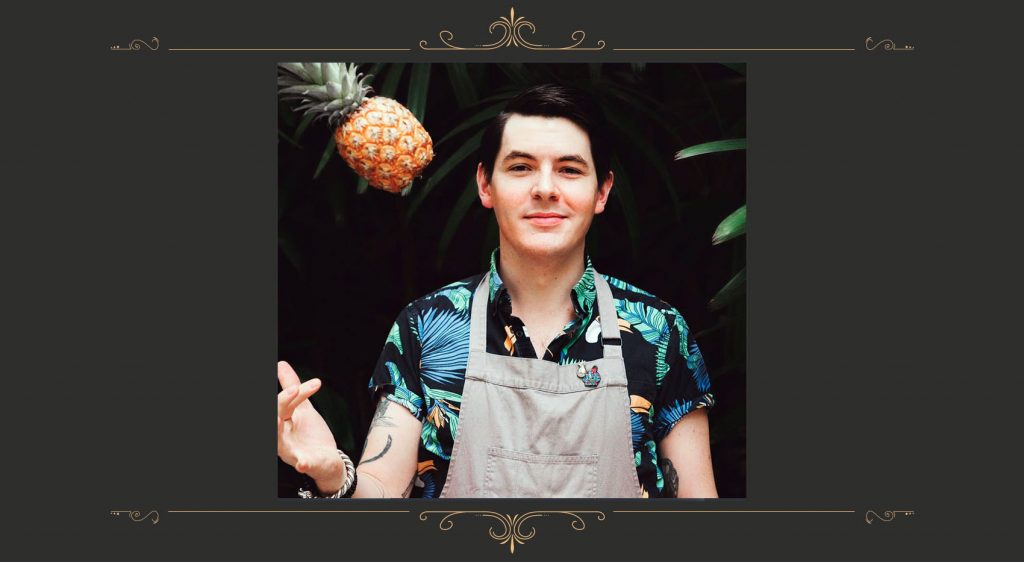 8/16
3

Hong Kong: Tom Egerton, Potato Head
Brought up in and around restaurants and bars, Tom has spent the better part of a decade working the world to develop an international perspective on the hospitality industry. Most recently, Tom was bar manager of Sydney's award-winning Eau de Vie, where he developed concept cocktails and drove a culture of team collaboration to create original drinks and a diverse range of spirits education packages. Prior to this, Tom's resume included stints in bars, hotels and kitchens in North America, Ireland, Dubai, New Zealand and Australia. After years of formal tie-and-waistcoat speakeasy-style bartending, Tom has hung up his arm garters and traded them for something a little more tropical at Potato Head Hong Kong.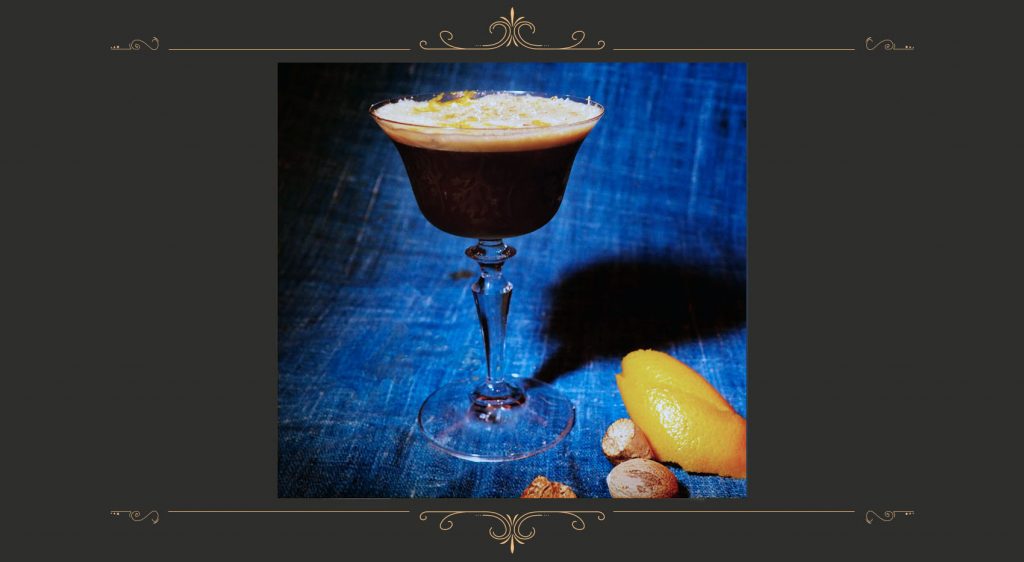 9/16
Rum recipe: Mr Saturday Night
"Playing off the rich dry coffee and oak notes of Angostura 1824, I wanted to riff on a personal favourite of a classic and combine it with a certifiable modern classic – combining an El Presidente and an Espresso Martini."
40ml Angostura 1824
20ml Dry vermouth
20ml Apricot brandy
20ml Chilled Espresso
6ds Angosura bitters
Shake and strain all ingredients into a chilled coupette. Garnish with grated orange zest and nutmeg.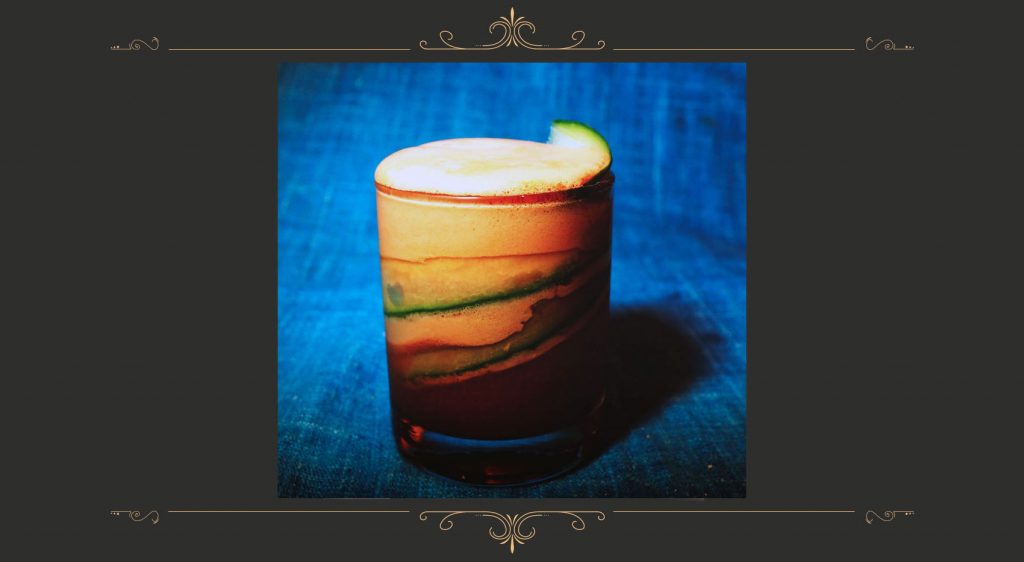 10/16
Amaro recipe: Siegart's Tonic Fizz
"A light herbal tonic fizz, designed to cool the palate and facilitate digestion, a modern answer to Dr Siegart's original goal of creating a healthy flavourful cocktail bitter – who said it has to taste bad to be good for you?"
45ml Amaro di Angostura
10m Orgeat
10ml Green Chartreuse
15ml Lemon juice
15ml Lime juice
2 Coins cucumber
1 Cut strawberry
2ds Angostura Orange Bitters
10ml Egg white
50ml Soda
Add all except soda to blender with ¼ scoop ice and blitz until frothy. Fine strain into shaker and wet shake before straining into fizz glass. Add soda and garnish with strawberry and cucumber coil.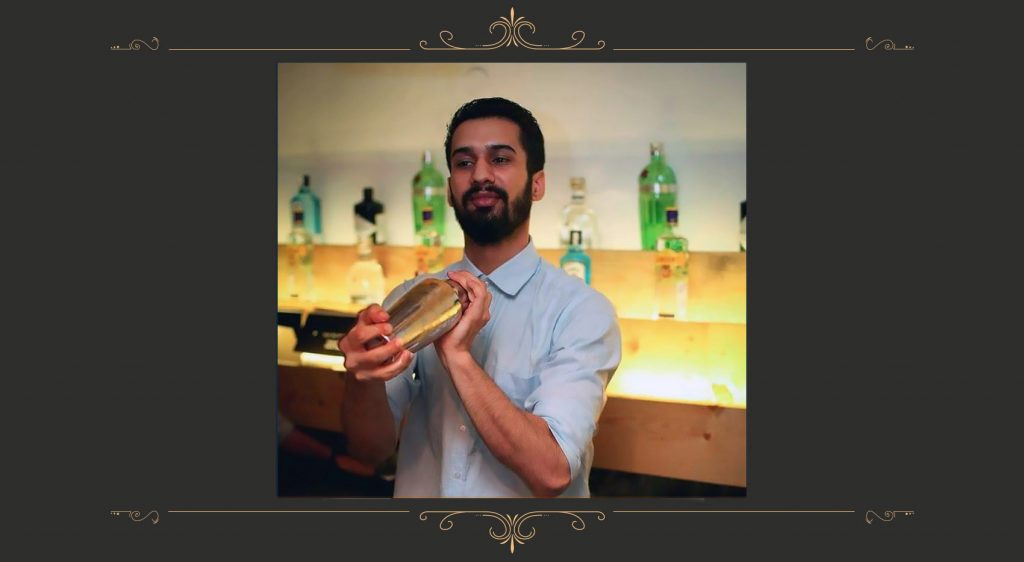 11/16
Akhilesh hails from a small town in India, Bhiwani, but comes with big aspirations. After completing school, he moved to Bangalore to study at the city's Institute of Hotel Management. Stepping into bartending, he joined Ek in New Delhi, a high-volume bar with cocktails inspired by Indian ingredients, but is now behind the stick at Perch wine and coffee bar, also in New Delhi. Although only bartending for 11 months, he has already taken part in several competitions, but with rum his firm favourite spirit – as he says, there is always a rum for everyone – he's very excited to represent India in the Angostura Global Cocktail Challenge.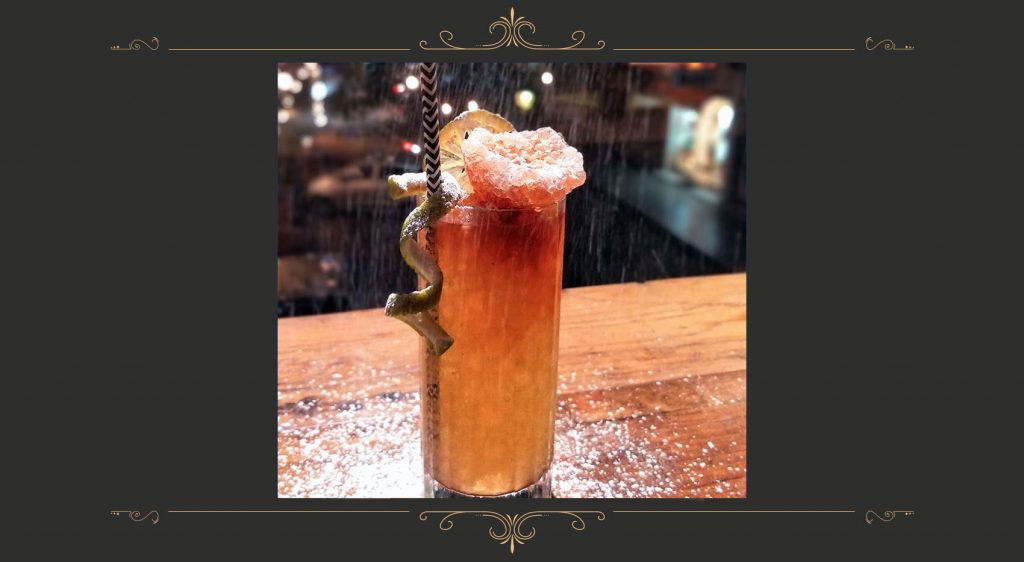 12/16
Rum recipe: Carpe Diem
"I was inspired for this cocktail from the moments when my life was not quite stable. During college days, I was worried about what was going to happen in the future, was worried about a job, and a lot of other things. One fine day my professor told me this – that you never know what surprise is waiting for you in the future, so just live the moment and seize it. Make the best out of it for a better tomorrow."
60ml Angostura 1919
3ds Angostura Orange Bitters
50ml Bergamot juice
15ml Agave nectar
10ml Lime juice
Shake and strain into a collins with crushed ice. Garnish with a dehydrated bergamot slice, and a bergamot swirl around a straw hanging out of the glass. Finally dust icing sugar over the top with 3 dashes of Angostura Aromatic Bitters.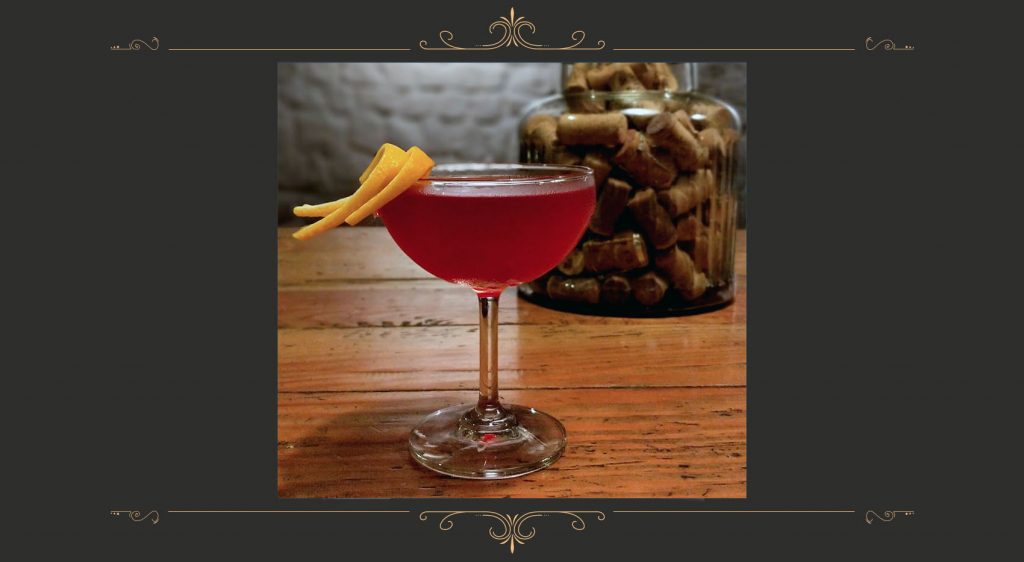 13/16
Amaro recipe: Body & Soul
"For this, I got inspiration from bartending: when I work behind a bar, my bar is my baby, my soul. I take utmost care of my bar. If anything goes badly, it affects me as well and that's how it's attached with my body. I think just being present behind the bar doesn't matter; you also have to bring a good mind and soul."
60ml Amaro di Angostura
30ml Cucumber juice
20ml Grapefruit juice
10ml Lime juice
15ml Coco syrup
5ds Angostura bitters
Shake and strain into a coupette and garnish with grapefruit twist.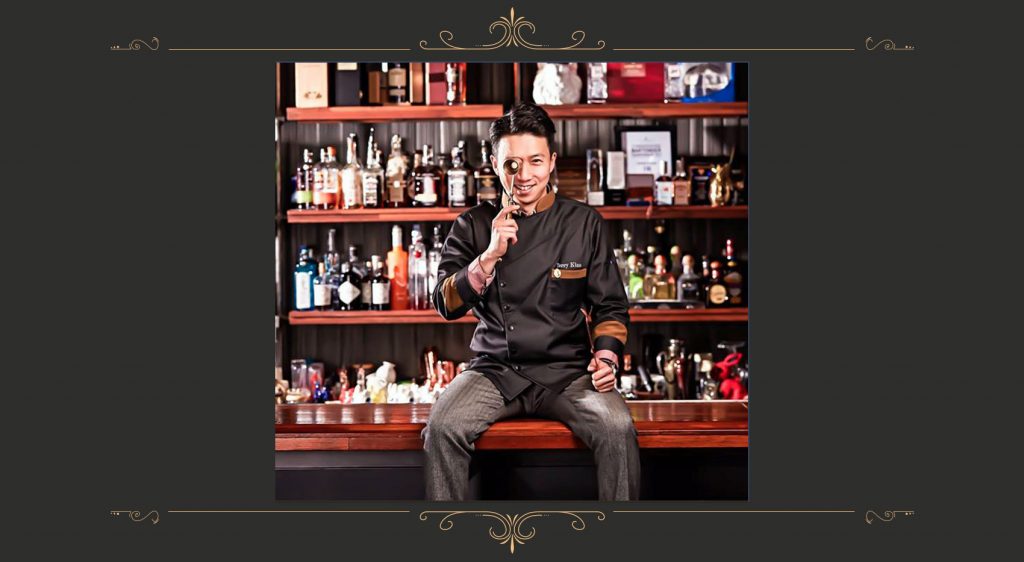 14/16
6

South Korea: Terry Kim, Alice Cheongdam
Terry Kim studied hotel and tourism management at Suwon University and jumped into a bartending career in a hotel after completing his military service. Now, aged 32, Terry is considered one of South Korea's leading bartenders after opening his own bar, Alice Cheongdam, in 2015 – a speakeasy that's like a "hidden garden", where drinks are known for their elaborate floral garnishes. The bar was ranked number 15 on the 2017 Asia's 50 Best Bars list, and won the best Korean bar the same year.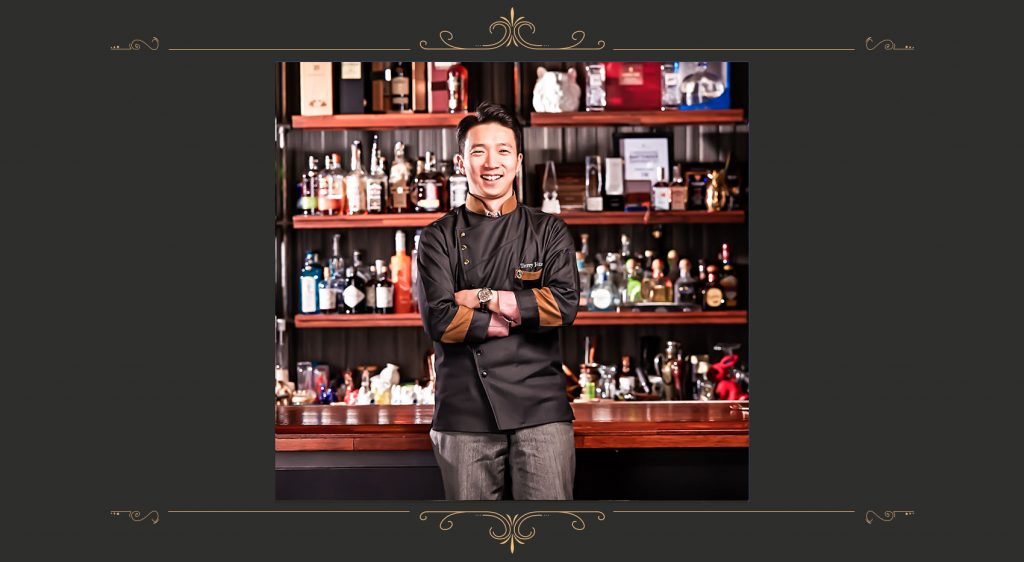 15/16
Rum recipe: Rabbit Foot
30ml Angostura Reserva
15ml Butterscotch liqueur
60ml Pineapple juice
15ml Orgeat
15ml Lemon juice
5ds Angostura Aromatic Bitters
Shake all ingredients in a shaker. Garnish with a spritz of Angostura Aromatic Bitters from a spray bottle.
Amaro recipe: 5th Question
30ml Amaro
10ml East India Sherry
5ds Angostura Orange Bitters
1 Dube demerara sugar
Stir ingredients in a mixing glass. Serve and garnish with an orange peel.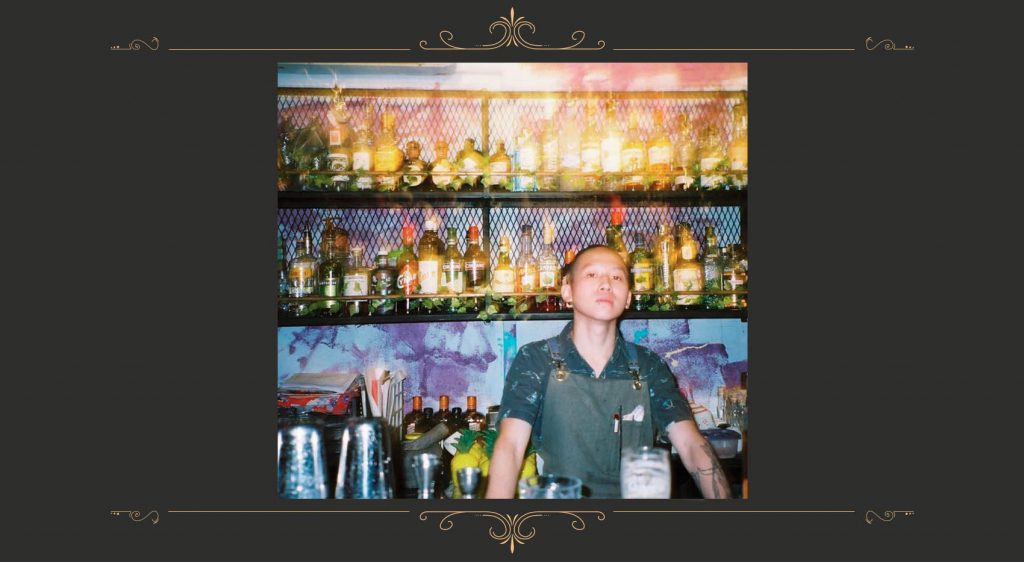 16/16
5

Singapore: Amos Kew, Bee Bee's
Watch this space for more on the bartender representing Singapore.