Copper makes it better: 5 ways to make a true luxury vodka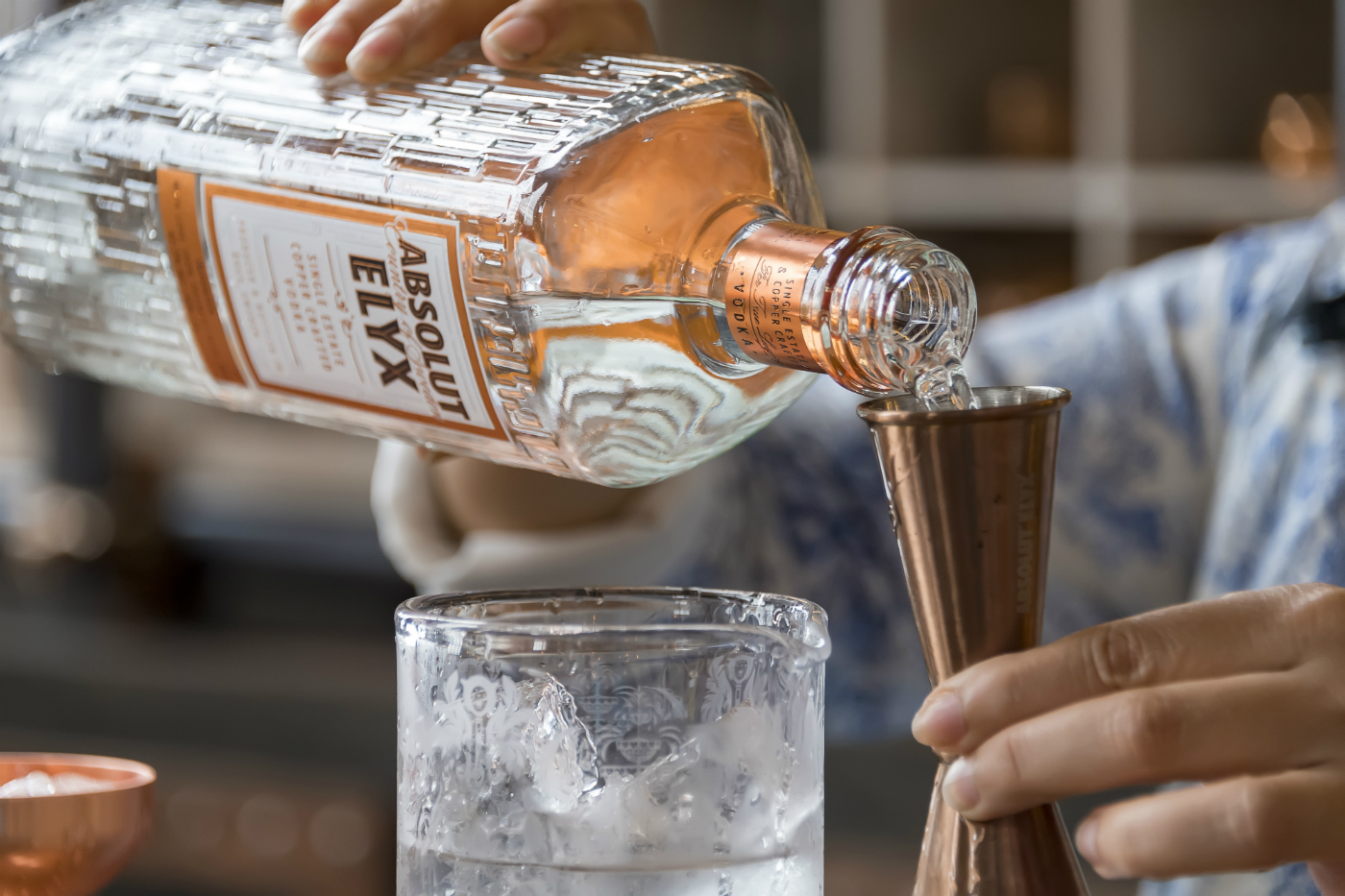 1/7
Absolut Elyx spills on how it crafts its unique vodka.
There's something special about single estate copper crafted luxury vodka Absolut Elyx, that's not just the liquid itself. It's present in the golden sway of the wheat fields, the frozen-in-time distillery, right up to bottling and the whimsical branding that no other vodka brand has managed to nail quite as successfully. 
Most are familiar with Absolut vodka, the vodka that became iconic simply by being a little different to the other vodkas out there. The same goes for Absolut Elyx – Absolut's luxury cousin in that it shares the same DNA as they are both produced in picturesque Ahus in southern Sweden, and share some production techniques.
Vodka is often shunned in favour of other spirits by industry folk and discerning consumers alike. However, most bartenders know a quality, complex vodka such as Elyx rightfully deserves its place on the back bar for Martinis and more.
Elyx's master distiller Krister Asplund and team looked at the processes used in Absolut, refining them to a method that could be produced on a manual craft scale and thus creating a luxury product. So what is it that makes Elyx a luxury vodka?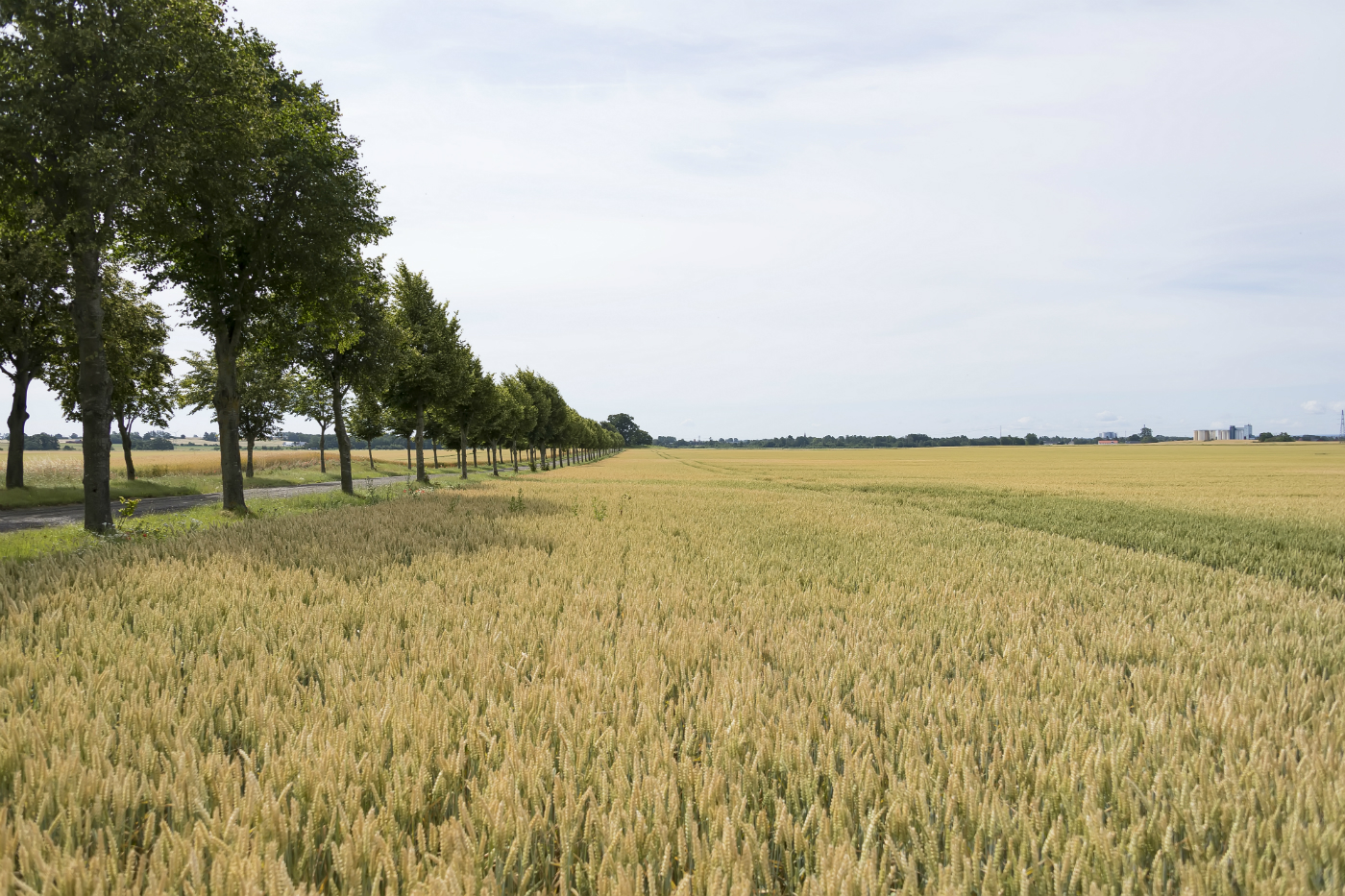 2/7
1 Wheat and terroir
Elyx starts from the ground up, using wheat. Sure, most northern European and new world vodkas use wheat, however, Elyx uses single estate winter wheat sourced from the Råbelö estate in southern Sweden. Comparatively, Absolut uses wheat from 450 estates, but master distiller Krister Asplund selected Råbelöf for its terroir – something that hadn't traditionally been considered by vodka producers. Though regionally the weather sees cold, crackingly dry winters and long summers – which winter wheat thrives in – Rabelof's micro climate allows it to produce a crop with a high starch and medium protein content. 
Winter wheat is also great for Elyx's commitment to sustainability as it reduces nutrient leakage and does not require irrigation, allowing conservation of water. It's planted in winter, meaning the roots can grow before spring, when rainfall is scarce, and sown in autumn, which also reduces the use of pesticides – all of which are friendly to bees and other essential insects.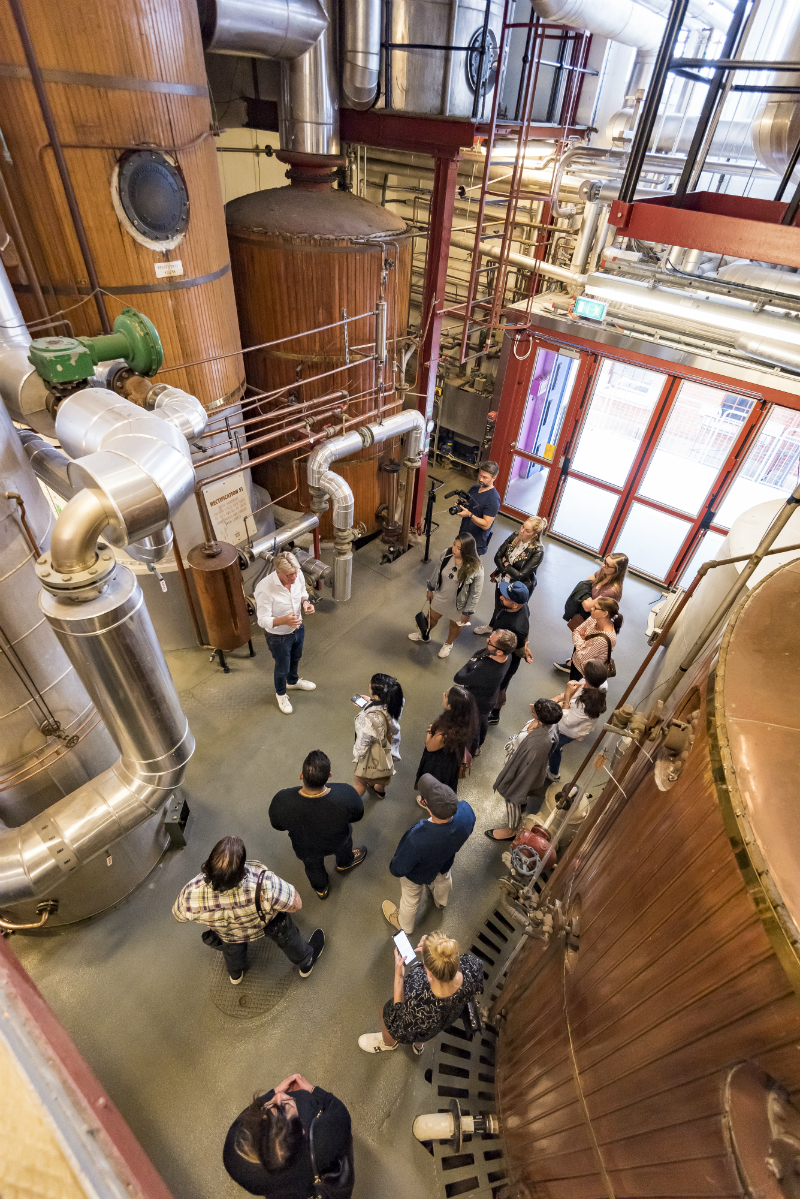 3/7
2 Copper and distillation
It's the unique copper distillation process that Elyx credits with its flavour and body. The distillation takes place over two stages, with the first featuring "sacrificial copper". Thousands of these copper packets are added in the first distillation for copper catalysation, to remove unwanted sulphur compounds and produce the purified raw spirit. Elyx is one of very few vodkas that distill their own raw spirit as opposed to buying in their neutral grain spirit from other industrial-sized manufacturers.
The second distillation takes place in a 1921 vintage copper column still – all of which from pumps to pipes is copper – in which the raw spirit is rectified and the copper removes any contaminants, further purifying the vodka. It's this complete use of copper in both stages of distillation that has meant the material has become synonymous with Elyx's branding, from copper-coloured bottles to copper cocktail vessels.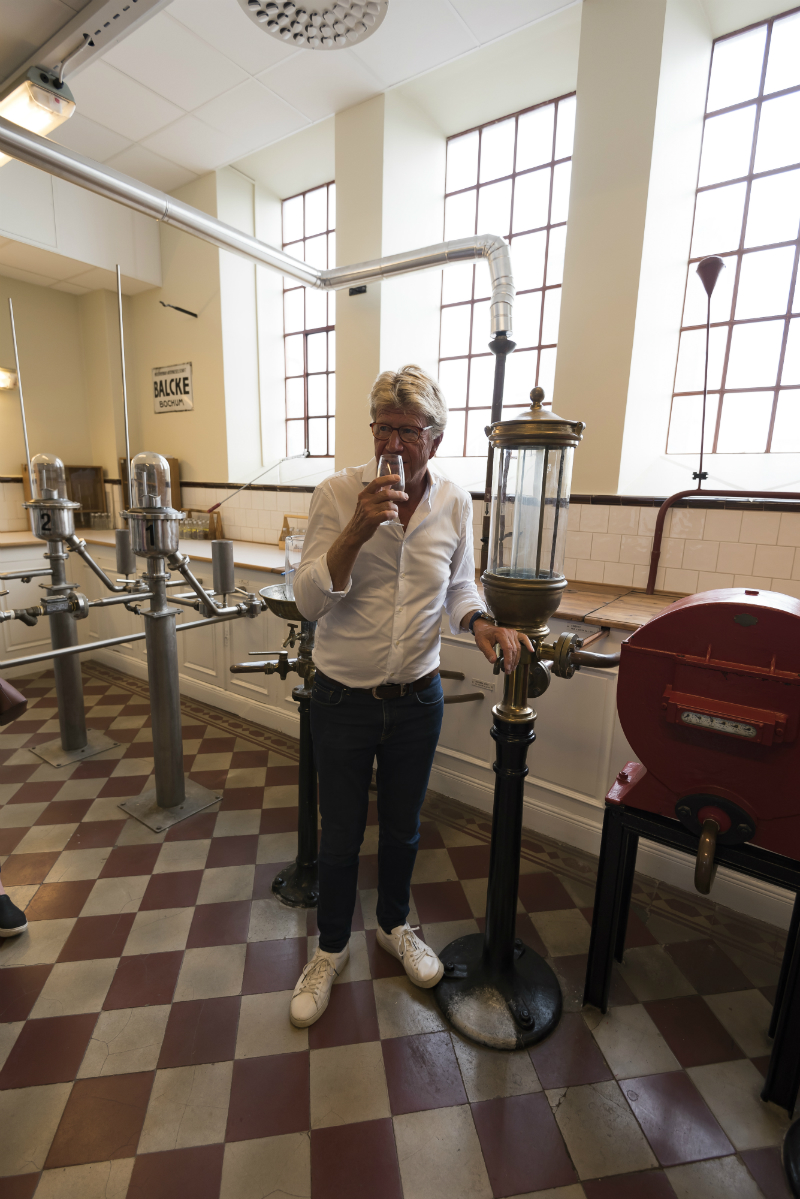 4/7
3 Hand operation
Elyx's distillation process is fully operated by hand, without the use of any digital input. Due to the age of the still, it is manually operated by knowledge passed down from generations of distillers, and it's this care and control that makes Elyx further unique. Only a few people possess these traditional skills.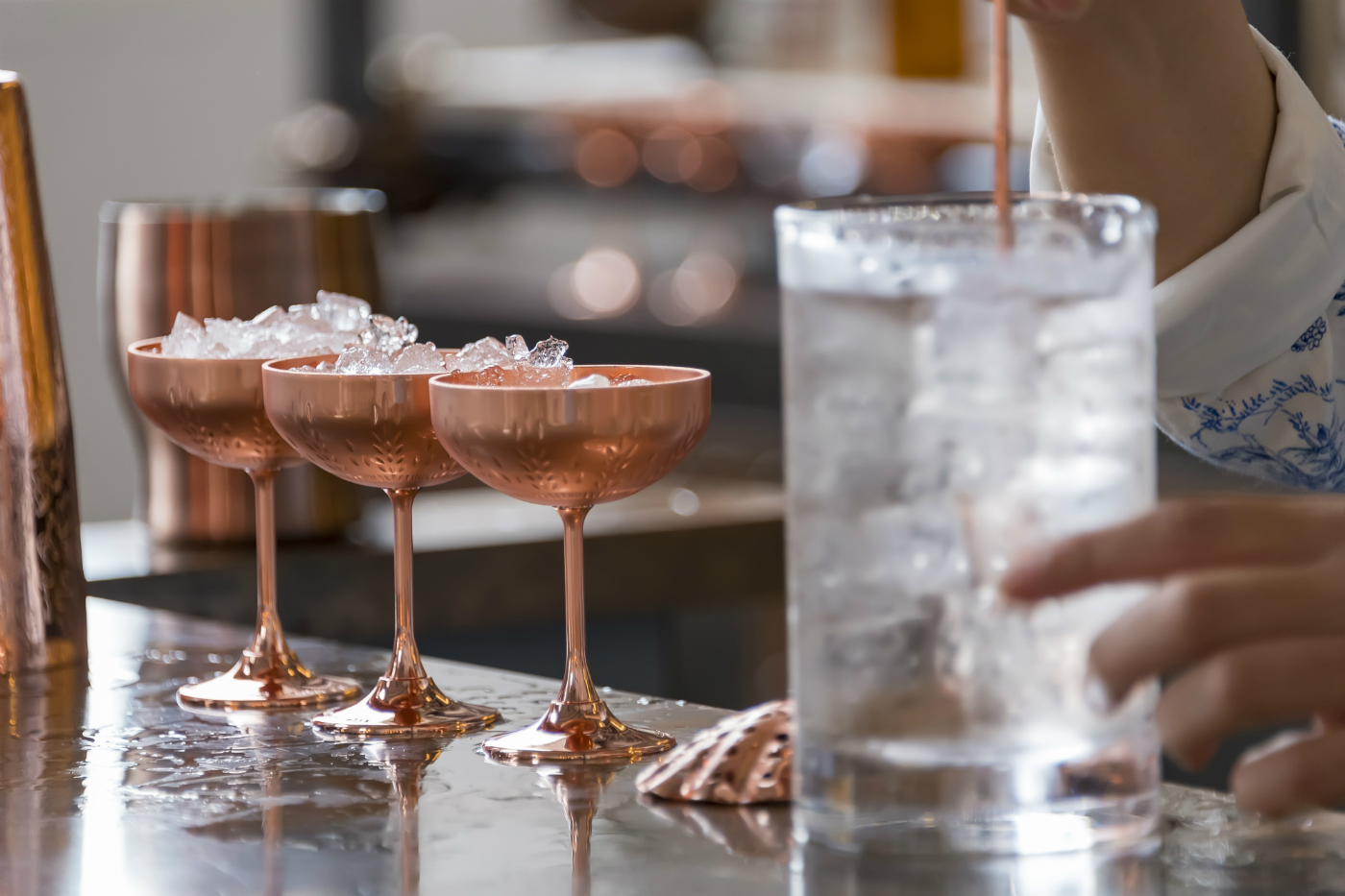 5/7
4 Water
The spirit then of course has to be diluted and the water is equally as important. Elyx's water is locally sourced water from the Absolut distillery, where there is a natural aquifer that filters water through limestone bedrock. The pure, low mineral content water is used to dilute Elyx and give it its clean taste.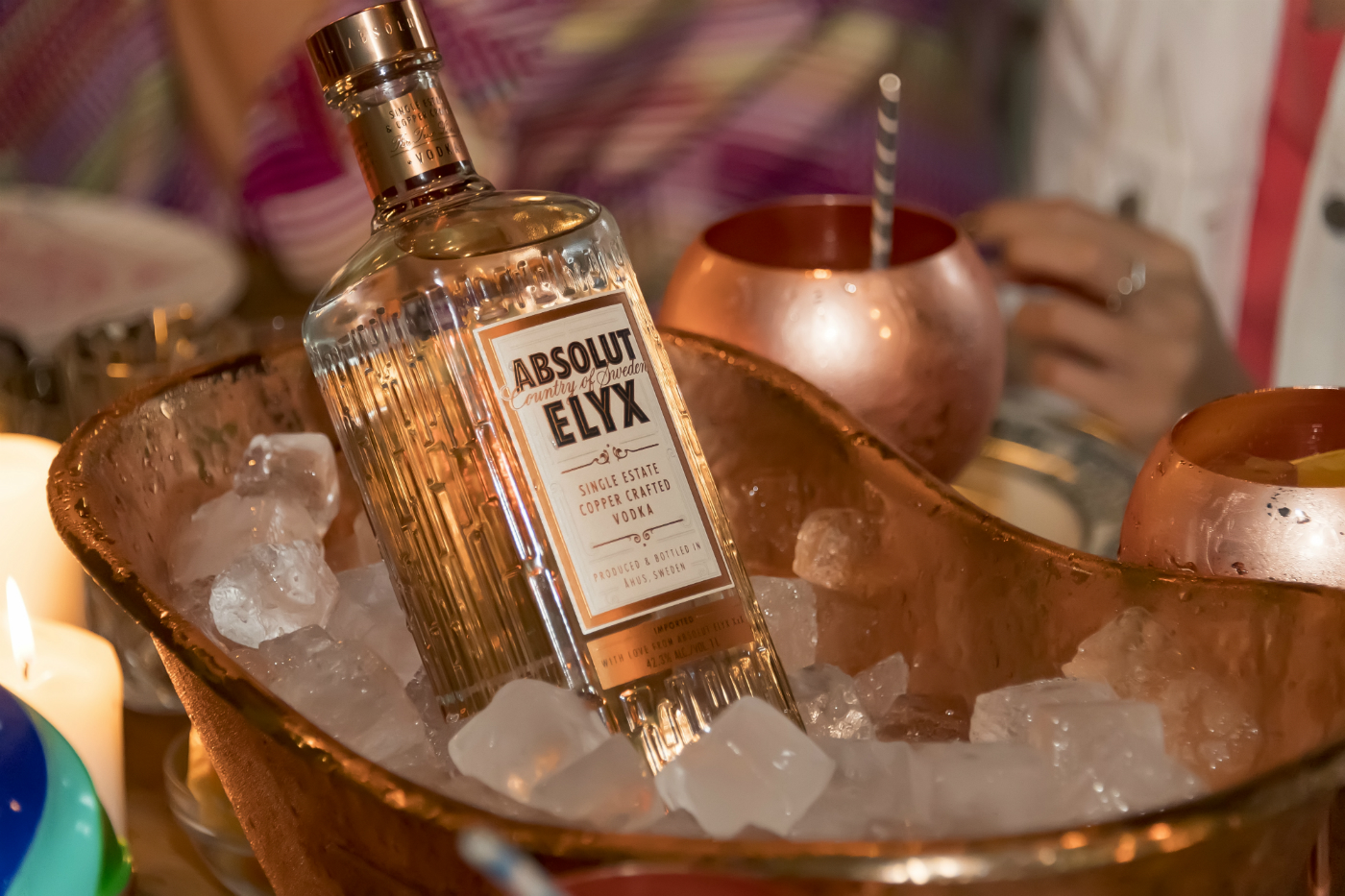 6/7
5 Sustainability
Though not necessarily important to the silky and pure taste of Elyx, sustainability is of course important in alcohol production. Elyx are quick to point out that rather than jumping on a "trend", it has always been environmentally conscious in its practices, focusing on four goals: reducing energy consumption; the environmental impact of its wheat farming; emissions from transportation and water consumption, as well as other small steps it takes as a company such as recycling, which can be anything to staff recycling small things or the leftover stillage, which is fed to local cows and pigs. 
It doesn't stop there, the byproduct of CO2 from fermentation is supplied to soft drink companies; the electricity used comes from a combination of hydro and wind generated energy and even up to forty per cent of each Elyx bottle is made from recycled glass, among other thoughtful and environmentally conscious practices.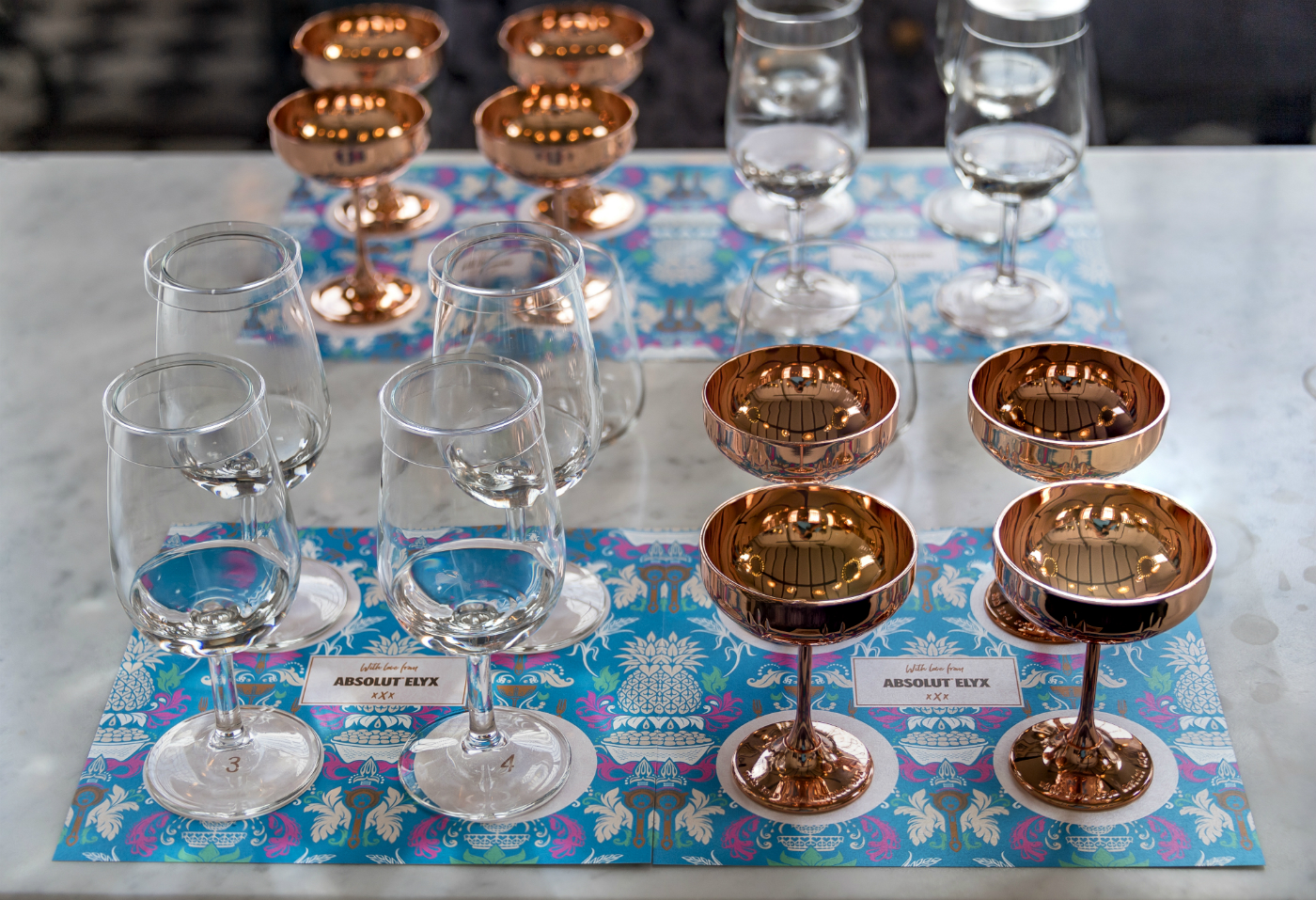 7/7
Tasting notes
Soft, creamy and yielding, with hints of cereal and bready notes from the winter wheat. Hints of white pepper and lemon oil are inviting and there is a notable lack of the nose hair singing quality of other, lesser vodkas.
On the palate, Elyx is a vodka to savour, with a full, silky and creamy mouthfeel. There's a nutty and buttery fattiness to the liquid, accentuated by the lack of burn so often associated with vodka. In place of the burn, the vodka is pleasantly rounded out by a very subtle kick of spices reminiscent of Christmas. Needless to say, it makes a banging dry Martini.